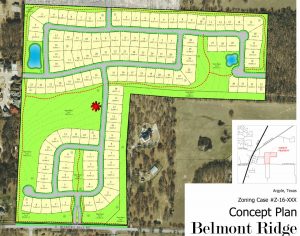 Argyle Planning and Zoning commissioners last week said no to a higher-density development and yes to a pharmacy.
Commissioners unanimously rejected a zoning change request that would have allowed 120 homes on 62 acres north of Hickory Hill Road.
Belmont Ridge developer, Colleyville-based Cantrell Development Group, proposed 1.95 homes per acre with 21.8 acres of open space. The land is currently zoned for a minimum of 2.5 acres per home.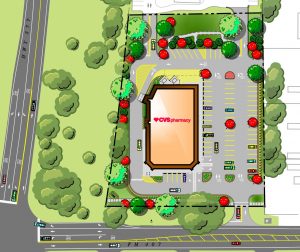 Commissioners approved a site plan for a 14,600 square-foot CVS Pharmacy with a drive-thru at the northeast corner of FM 407 and Hwy 377.
The drug store will sit on 2.2 acres and be heavily landscaped with upscale exterior features, such as stonework.