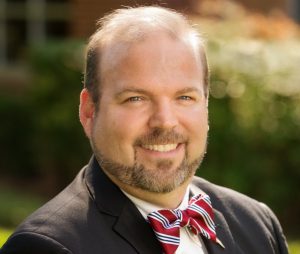 July is a great month for celebration in Flower Mound. We kick the month off with Independence Fest on July Fourth, the Town's biggest annual event. This year will be no exception with an entire day of fun for the whole family scheduled. If you have younger children, be sure to check out the Children's Parade starting at 9:30 a.m., where decorated bikes, trikes, wagons, and strollers will parade a short route to the LISD School Administration Building where free hot dogs, drinks, children's activities, and live entertainment await at the Kid's Zone.
Later on, the fun moves to Bakersfield Park, where there will be free performances by Joan Jett tribute band Cherry Bomb and the self-proclaimed "greatest disco band in the world", Le Freak. The evening will be highlighted with a performance by rock band Loverboy, known for big hits like "Working for the Weekend", "Turn Me Loose", and "Lovin' Every Minute of It." Aside from live entertainment, there will also be a large vintage car show, showcase of local businesses, and plenty of refreshments. The unforgettable evening will come to a close with a fantastic fireworks finale around 9:50 p.m., a must for any July Fourth celebration. As always, admission and parking for Independence Fest is free. If you'd like to know more information, please visit www.flower-mound.com/festival.
Our Parks and Recreation Department celebrates National Parks and Recreation Month throughout July. One of the many wonderful attributes of Flower Mound is our impressive parks and trails system in addition to our recreational programs. We have many exciting changes coming to several of our parks. Bluebonnet Park recently had a picnic pavilion and two picnic tables installed along with a barbecue grill, trash receptacle, and a half-court basketball court. A large picnic pavilion with four picnic tables, grill, and two trash receptacles were added to Shadow Ridge Park, along with two combination picnic/shade structures, full-court basketball court, and an adult fitness station with five pieces of equipment. Two of our park playgrounds are in the process of receiving new makeovers. Soon, Timber Creek Park will have a new butterfly-themed playground, and Staton Oak Park will have an oak-themed playground. Did you know in 2015, six parks received uniquely-themed playground upgrades? The Council always looks for new ways to enhance our parks and trails for residents of all ages. More information, including a complete list of our parks and amenities, can be found at www.flower-mound.com/parks.
I know many parents are looking for great activities to keep the kiddos busy during these hot summer months. Look no further than the Flower Mound Community Activity Center (CAC) as your summer headquarters. A variety of summer camps and classes are offered each day and are all listed in the seasonal "Adventures Guide" with registration information at www.flower-mound.com/cac. Our CAC indoor pools and outdoor water park are also a good place to cool off with the family.
Finally, If you haven't had the chance to visit our new Farmer's Market held each Saturday from 9 a.m. to 2 p.m. at Town Hall, 2121 Cross Timbers Rd., be sure to check it out. Four Seasons Markets coordinates with more than 50 food and specialty item vendors, including items like fresh produce, grass-fed beef, homemade sweets, plants, skincare products, and much more. Every week, Four Seasons Markets posts the upcoming week's vendors at www.fourseasonsmarkets.com.
If you ever have any questions, please feel free to reach out to me at [email protected].