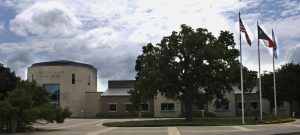 At their June 28 meeting, Highland Village City Council began discussion of the fiscal year 2016-2017 budget with the Capital Improvement Program which is a five-year outlook of the capital budget. This provides the framework for consideration of the current year's budget and resulting tax rate.
Projects considered include improvements to Pilot Knoll Park and the development of Sunset Park in fiscal year 2017. Long range planning includes street reconstruction projects, trail segments and park improvements.
Budget discussions will continue throughout the summer with final read scheduled for September.
Council also approved the first read of the ordinance relating to applications and permits for the sale and/or consumption of alcoholic beverages at special events. The review of the ordinance was prompted by the upcoming opening of Doubletree Ranch Park.
The revised ordinance changes the age requirement of the applicant from 18 to 21 years or older and removes the requirement that an applicant be a Highland Village resident.
Council will consider the second read of the ordinance at their meeting on July 12.
Council also approved a resolution for a parking license agreement with the Denton County Transportation Authority (DCTA). The agreement allows DCTA the use of the Brazos Park parking lot as a pick up location and a parking area for those utilizing DCTA services.
In April DCTA launched Connect Shuttle and Community On-Demand services in Highland Village. Connect Shuttle offers peak period shuttle service to connect riders to other DCTA services. The Brazos Park parking lot is a pick up/drop off and parking location for the Connect Shuttle service.