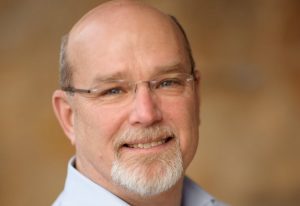 by Brian Sanders, Marriage Pastor, RockPointe Church, Flower Mound
Hec.ŸtiŸ.ci.Ÿty noun:  a perpetual chaotic state of being really busy. Often a self-imposed condition brought on by work, commutes and children's activities. Ex: Each child had practice every night, so the week was full of hecticity.
No, you won't find this word in Webster's dictionary, but you may recognize it from your own home and those around you. One of the most common observations I hear from foreign missionaries returning to the states is how challenging it is to reenter the fast pace of life.
As a marriage pastor, I'm often asked about the biggest challenge to having a thriving marriage that lasts a lifetime. Based on my experience, it is letting hecticity rob you of prioritizing your marriage relationship in order to enjoy your spouse.
King Solomon encourages us to "enjoy life with your wife, whom you love…" (Ecclesiastes 9:9) and the Apostle Paul assumes that a husband and wife will be focused on "pleasing each other" (1 Corinthians 7:33-34).
This year my wife and I will celebrate our 36th year of marriage. Looking back, I am thankful we figured out the need to make our relationship a priority. A good daily ritual was to have 15 minutes of couch time to catch up with each other. A weekly date night also became an important part of our lives to pause and enjoy each other.
Let me encourage you to take a moment and ask yourselves – how long has it been since you did something fun and enjoyable together?
At RockPointe, we try hard to be a fun place to grow your marriage. In fact, we have a community wide date night designed to make you "guffaw" (look it up!). Join us October 22, 2016 for Date Night Comedy Tour. Info at rpc.fm/datenightcomedy
The Pastor's Place features articles written by a different area church leader each month.Call 940-728-8284 for more information.