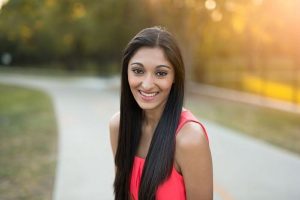 Michelle Philip is a scholar and an artist who takes great pride in her abilities in both areas.
The Coram Deo graduate is headed to the University of Texas at Dallas this coming fall where she plans to study Neuroscience, while continuing to pursue two of her serious passions.
Philip, 18, who took two AP courses her junior and senior years and has been participating in the Art program at Coram Deo for four years, said a fondness for the visual arts goes back much further. She also studied ancient Greek history her senior year.
"I specifically like drawing," Philip said. "I like using pencils, using black and white graphite. When I was little, I had a baby sitter that was really into drawing. She got me into it and then I started taking classes at Coram Deo."
Outside of school, Philip pursues a second passion that is a bit of a family tradition.
"I started playing piano about 10-years ago," Philip said. "Both of my parents played and they got a piano when I was little. I really loved it, so I started taking lessons."
Philip said she plays both classical and modern music.
The Flower Mound teen spends much of her free time volunteering at her church, as well, and said one of the biggest issues affecting people her age today is something that is very difficult to address.
"I would say that it is pressure from media– and from their peers at school– in terms of body image and that pressure to fit in," Philip said.
The Coram Deo alum graduated high school with a 4.0 grade point average and said of all the things that made her alma mater great, something stands out above the rest.
"It would have to be the people," Philip said. "The teachers were really great, and it was nice to have a personal relationship with each one of them."
Philips' Favorites
Favorite Subject: Math
Person who most inspires me: Teachers and Parents
Favorite Food: Burger
Favorite Movie: Disney movies
Last Book I Read: "Farewell to Manzanar"
Favorite Type of Music: Pop