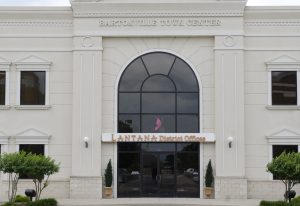 Taxpayers in Fresh Water Supply District #6 will save over $817,000 in interest costs when Lantana refinances $7.4 million in long-term debts issued in 2005 and 2007 to pay for utility projects.
The process, similar to refinancing a mortgage to get lower rates and save money, was approved by FWSD #6 board members at their April meeting.
"The board is doing a great job. Over the last two years they have saved taxpayers over $2 million," said Richard Harned, Lantana Controller.
The district's bond advisor is Dallas-based First Southwest Company, LLC, one of the country's largest investment banks.
The process of issuing bonds to reimburse the developer after they build out the infrastructure in each of Lantana's subdivisions is highly regulated by the Texas Commission on Environmental Quality and the Texas Attorney General.
After the latest refunding, there will be $52.8 million in principal debt remaining, said Harned.
"The board worked hard with staff and the financial team to get this done and looks forward to more opportunities to find savings," said FWSD #6 president Kurt Sewell.
Lantana homeowners pay a property tax rate of $1 per $100 of valuation which remains unchanged since the inception of the development in 1999.
The bulk of the tax rate, 87 cents out of a dollar, goes towards paying off the bonds that were used to build Lantana's infrastructure.