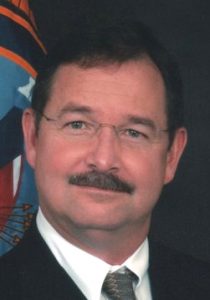 Thank you to the membership of the Double Oak Women's Club for the overwhelming acts of kindness during National Police Week.  The baked goods, meals, blue ribbons throughout and outside of Town Hall and handwritten notes were sincerely appreciated by every officer with the police department.
This tax season we have seen a notable decrease in the amount of fraudulently filed tax returns.  Last year at this time we had over thirty reported offenses.  This year citizens have reported two events of tax related fraud.  I know it's a bit anecdotal but we're cautiously hopeful that the security steps taken by the IRS are having a positive impact on tax related identity theft.
Recently we have several reported instances of phone calls where the person identifies themselves as an investigator with the Internal Revenue Service.  The caller threatens to arrest the recipient on an outstanding warrant for failure to pay their taxes.  If the complainant falls for the scam the caller then has the victim load cash on to electronic merchant cards. The offender also insists that the complainant stay on the cellphone and drive to the store, purchase the cards, and then read the card numbers to them.  The Internal Revenue Service will NOT contact you by telephone to solicit payment for unpaid taxes.  If you think you are being scammed please contact the police department at (972) 355-5995 and Detective Murphy will be glad to assist you.
Officer Shaun Chelf is available to instruct parents on the proper installation of child safety seats.  He is available at (927) 355-5995 or through [email protected].  Officer Chelf is also urging parents to check their child safety seat manufacturer websites for recalls.