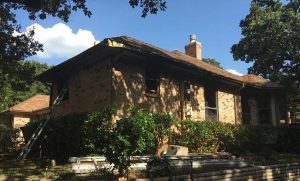 Firefighters responded to a residential blaze Tuesday afternoon on Landseer Drive in Copper Canyon that turned out to be the home of Argyle Fire Chief Mac Hohenberger.
No one was home when the fire started, and Hohenberger said he saw smoke coming out of the house as he pulled into the driveway.
He was able to get both of his dogs out safely. Fire trucks arrived just a few minutes later.
"I was so glad to see them come so quick, even the guys that were off duty," said Hohenberger.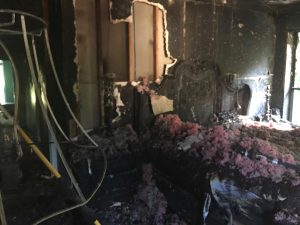 No injuries were reported as firefighters from Argyle and surrounding areas battled the blaze under a triple digit heat index.
"The guys were jumping into my pool to keep cool," said Hohenberger.
Hohenberger said the fire started after an electrical panel shorted out inside the master bedroom closet, catching the clothes on fire.
Firefighters were able to save the couple's personal items, but Hohenberger and his wife Karla have no clothes except the ones on their backs.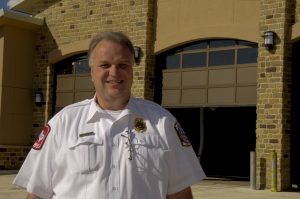 Lantana-based Mission Moms is collecting items for the Hohenbergers such as gift cards, Gatorade, and non-perishable snacks. Those wishing to donate items can drop them off at Jimmy Bridges' State Farm office at 2648 FM 407 in Bartonville Town Center.
Hohenberger has lived in the home more than half his life. He built it 30 years ago and had renovated it just five years ago.
Due to smoke and water damage, the house will have to be demolished and Hohenberger plans to build a new home on the lot.