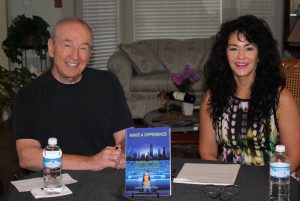 Anyone who has had to deal with his/her local government, and came away confused and frustrated at the level of bureaucracy that often accompanies the experience, will benefit greatly from reading this book. The subtitle, "Navigating the maze of local government," sums up the need for education on this topic. You will learn the structure of government, how local government functions, why understanding interagency partnering is important, how to find answers and who to contact. From the first chapter, entitled "Civic Duty," through the chapter "Knowledge is Power," the reader will learn from someone who has been there and done that.
Cynthia White started as a volunteer on a political campaign and later became a full-time staffer for House Majority Leader Dick Armey. Soon, she ran for office and was elected to the Lewisville City Council. Later, she was elected Denton County Commissioner in Precinct One.
Among her myriad endorsements is Texas State Senator Jane Nelson, who wrote, "Cynthia has been a friend for years, and I have worked with her as an advocate and elected official. Her experience in local government, the most direct form of democracy in our country, gives her special insight into how the system works." Others include Commissioners Bobbie Mitchell and Andy Eads, each of whom wrote glowing tributes to the author. Ms. White has also served as the Chair of the Regional Transportation Council, as board member of the Dallas Regional Mobility Coalition, and has spoken on transportation issues throughout the state, including the Texas Senate.
The chapter, entitled "The lost art of civility," explores the lack of courtesy and decorum often observed at public meetings and the blatant rudeness and invective that has become a constant irritant on social media. The author provides actual transcripts of offensive behavior and instructs the reader how to deal with it. The chapter on media will walk you through several topics which play a role in how media impacts our involvement in government generally, and local government specifically. There's even a chapter on "Government 101," which explains the genesis of our system and how it works from the ground up.
I've always had a profound respect for those who invest some of their time to improve their communities. In the accompanying video Ms. White gives the viewers some perspective on how those communities operate. From the volunteer level, to official capacities, we couldn't enjoy the comfort and security around us if not for the people who are willing to get involved. This book is a step by step guide for those who may be thinking about running for office, or just eager to learn how their local elected officials work together to administer to their cities and towns. To learn more, including how to purchase the book, please click here.
Bob Weir is a long-time Flower Mound resident and former local newspaper editor.