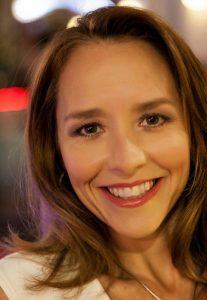 Denton County Republican Party (DCRP) Chairman-Elect Lisa Hendrickson of Lantana will be sworn into office this Monday, June 13.
The swearing-in ceremony will be officiated by Denton County Juvenile Court Judge Kimberly McCary and will take place at 11:30 a.m. at the DCRP Headquarters located at 729 Fort Worth Drive, Suite 200, Denton.
An open house will immediately follow the ceremony. State and local elected officials as well as a crowd of Republican activists are expected to attend.
"I am excited to invite every Denton County Republican to share this moment with me," said Hendrickson. "I value every voice in our party and I look forward to working with each and every one of you as chairman."
Hendrickson is a native of Baton Rouge, Louisiana and was an 8-year-resident of Flower Mound prior to moving to Lantana last year. She has been married to Jon Hendrickson for 20 years and they have two children; Joshua, 16 and Julianna, 19.
Hendrickson succeeds longtime county chairwoman Dianne Edmondson, who did not run for re-election in March.