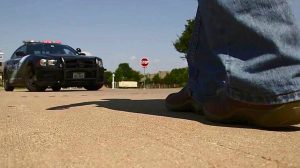 While Flower Mound Police practices "no-refusal" laws year-round, FMPD reminds southern Denton County residents that this holiday weekend is a no refusal weekend across the state of Texas.
The DWI initiative begins Friday at 6 p.m. and ends Tuesday at 6 a.m., during which time judges will be readily available to assist officers in obtaining search warrants for blood samples of anyone who refuses a breathalyzer if suspected of driving while intoxicated.
The Texas Parks and Wildlife Department will also increase water patrols over the weekend, as Memorial Day typically kicks off boating season in North Texas.
Have a safe weekend, everyone!