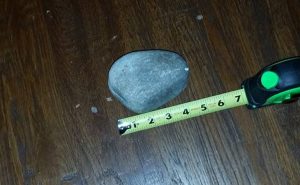 Police are looking for those responsible for throwing rocks through front windows of homes in Lantana causing several thousand dollars in damage.
On the evening of Friday, May 20, between 10:45 p.m. and 11:30 p.m., police took reports of several broken windows in three Lantana neighborhoods: Dakota, Sonora and Sandlin.
The crimes occurred along Navisota Drive, Holiday Road, and Senna Drive.
The Denton County Sheriff's Office is asking for resident's help in identifying the individuals responsible for the crimes.
If you have video of the possible suspects or information about these incidents, contact Investigator Jeff Coats at 940-349-1694 or [email protected] or call the anonymous Crime Stoppers Tip Line at 1-800-388-TIPS (8477).