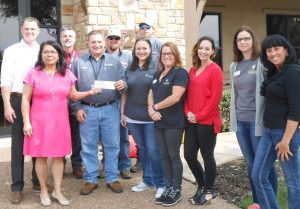 Grande Communications, the Texas-based broadband communications company, presented a check to local organizations RSVP (Retired and Senior Volunteer Program) and CASA of Denton County for $1,000 and $2,500, respectively.
RSVP meets compelling needs in Denton County by recruiting and placing adults 55-plus within the following focus areas: Disaster Services, Economic Opportunity, Education, Environmental Stewardship, Healthy Futures and other community priorities based on assessed needs. The donation will be used for their Seniors for Health Immunization Prevention Program.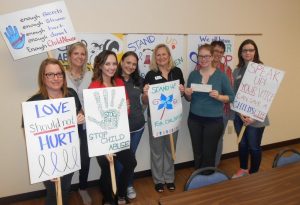 CASA of Denton County provides trained community volunteers, to advocate for the best interests of abused and neglected children, and promotes community awareness about child abuse issues.
Both donations were made on behalf of its employee philanthropy club, Grande Cares. Through this program, Grande employees seek to enhance the communities where they provide service and where they live, work and play.