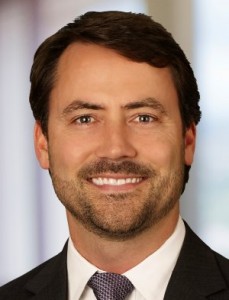 Today, Argyle ISD is considered the premier school district in the DFW Metroplex, and perhaps the entire state of Texas. Our accomplishments are first and foremost a result of the hard work and dedication of our students, who commit to being excellent, put in the hours of study and practice, take the tests, compete and win. Those students, however, could not do what they do without a talented and selfless group of teachers, coaches, administrators, and support staff, and the critical involvement of their parents.
We are who we are because of a unique and special partnership among all of us. The Board of Trustees recognizes and respects this partnership with our community, and is determined to protect and preserve that relationship.
In that light, we wanted to personally write and provide a more detailed explanation of our decision to not extend the contract of Superintendent Dr. Telena Wright beyond the two years remaining on her current agreement. This was not a simple decision, but rather one that the Board carefully deliberated over a long period of time. While there were several factors that ultimately led to our decision, we are limited in what we are allowed to discuss. This letter will hopefully convey the most relevant factors to the community.
Each of the six Trustees recognizes we are entering into uncharted waters with our district expected to double in size by 2022. To put that in context, we are expected to grow by an average of 340 new students per year over that time frame, and be required to almost double the size of our staff. To thrive, we must engage as many new families in six years as we have over the past couple of decades. The fact is, the next six years will be a vastly different challenge than the last six years – for all of us.
Our community desperately wants to preserve our identity as a high achieving, close knit, and small town family in the face of the potential chaos of this rapid expansion. As your Board, we believe our schools will be better served by a Superintendent with a high level of knowledge in dealing with the challenges of a fast growth district. At the same time, we need our next Superintendent to be equally as passionate about relationships and culture. This kind of unique makeup, experience and skill set should guide us with the forward thinking and strategic planning we need to maintain our tradition of excellence.
During her eight-year tenure, Dr. Wright has done an admirable job of managing our legacy of excellence – a tradition we hope will continue for generations to come. Our Board recognizes the accomplishments of the District under her direction, and we believe her legacy should be preserved and celebrated.
History is full of great leaders whose skill sets took their organization to a certain level, but in order to continue to grow or traverse difficult transitions, the organization required different leadership. It does not diminish the work and results of the initial leader but rather recognizes that, as an organization evolves, its needs at the highest level also change. We can simultaneously celebrate the success of our past and embrace and recognize the needs ahead of us.
Our foundation for the future is solid. We have some of the finest teachers, coaches, and arguably the best Band Director, Boy's Athletic Director, and Girl's Athletic Director in the state. We enjoy a phenomenal group of administrators, principals, assistant principals, and support staff. Our Education Foundation, Booster Clubs, and Youth Sports Association are second to none. On top of all that we have a dedicated and involved support base with parents and grandparents that bleed red and black.
While the Board does not respond to rumors, we do want to clarify a couple of items. First, the Board took no action on Dr. Wright's contract which continues through the end of the 2018 school year. We only decided to not extend her contract beyond this time period. She will continue to lead our district as the Board conducts a thorough and deliberate search for a new Superintendent based on input from all stakeholders including parents, students, business leaders, teachers, and administrators. We will have clear criteria, and we will settle for nothing less than a perfect fit for AISD.
Second, the Board has followed all of the guidelines and requirements of confidentiality and has appropriately kept our discussions of an employee out of the public domain. Since the announcement, we have had one-on-one discussions with each Principal to clearly lay out what is written in this letter face to face, while also assuring them of the Board's support and confidence in them, our teachers, and our support staff.
In conclusion, this Board maintains deep admiration and gratitude for our current leadership. But we also recognize the need to prepare now for a future filled with as many successes as the past two decades – and that will take a new Superintendent with the unique experience of managing fast growth and infusing our culture into a new generation of Eagles.
Our hope moving forward is that our community will support our decision and help us protect the tradition of excellence that each of us have worked so hard to maintain. We have an obligation to make sure the students of tomorrow have the same access to quality education as past generations of Argyle ISD Eagles.
Brian Ratcliff
President, AISD Board of Trustees
Argyle, TX