The Cross Timbers Gazette asked each candidate in a contested race to answer a brief questionnaire to help voters make an informed decision at the polls this May. Sandy Fambrough is challenging Bryan Webb for his Place 2 seat on Flower Mound Town Council.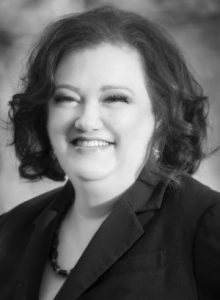 Sandy Fambrough
Age:  48
Current Occupation:  Case Manager
Education: Bachelor of Arts, Austin College
Current civic involvement:  Flower Mound Animal Services Board; Humane Tomorrow dog adoption counselor and volunteer; Duck Team 6 volunteer; member, National Organization of Disability Representatives.
Past civic service: Deputy Volunteer Registrar; lead volunteer/volunteer, SPCA of Central Florida; NADR Board of Directors and multiple committees; Cub Scout Den Leader; volunteer for various activities at Hamilton Park Elementary School, including Destination Imagination; selected for jury duty 3 times
Why voters should elect you: I decided to run because I do not believe the current Town Council values the opinions of the many of our residents when decisions are made. ALL residents deserve to have their opinions heard and to be treated with respect. We can agree to disagree, but it should be done in a civilized manner, without name calling, intimidation or retaliation. Despite how some may try to label me, I am not against development, nor have I ever stated such. I support a consistent approach to development, so what is promised bears some resemblance to what is delivered. In addition, I support development that does not compromise the unique charm of our town. I do not support development that is over promised and under delivered, that is changed so frequently that the original plan is unrecognizable, or that disregards future impacts and community concerns.
The main issues facing your town/district and how you would resolve them: We need to balance new growth and development with existing housing and businesses. New development should be encouraged to work in partnership with existing neighborhoods for a plan that is mutually beneficial. Further, development should adhere to the Master Plan with minimal amendments or exemptions. Town ordinances need to be applied equitably, and cumbersome rules should be reviewed in order to reduce burdens on residents and business owners, especially on our small, locally-owned enterprises. I support expanding our parks and open spaces, and protecting our tree canopy. We are the Town of Flower Mound, not the City of Flower Mound. Preserving our unique country atmosphere is written into our Mission Statement. Finally, we should ensure that residents have a fair and equal voice before Town Council by reviewing the presentation rules so they are clear and balanced.
Any additional comments: I support SMARTGrowth and the Master Plan because, when followed, they balance residential and economic development while preserving our quality of life. I have no hidden agenda and I made no promises other than to listen to all residents with respect.
Address of your candidate Website and/or Facebook Page:  www.sandyforfmtc2.com Facebook: www.facebook.com/Sandy-Fambrough-for-FMTC2-917895124984245/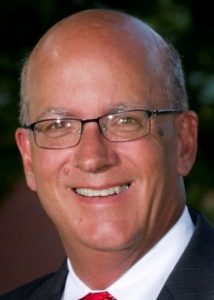 Bryan C. Webb (i)
Age:  58
Current Occupation:  Strategy and Planning Manager
Education:  BS – Finance, Franklin University, Columbus OH
Current civic involvement:  Elected to Flower Mound Town Council in May 2012. Organized and hosted a Community Conversation: Drugs.  This half day program included representation from Highland Village, Lewisville, Flower Mound and Lewisville Independent School District as well as support organizations.  The goal and objective was to increase awareness of drug use and the support programs available to families in need.  The Conversation resulted in LISD partner with Serenity High School, a school for students in recovery. Over the past four years I have actively supported Flower Mound's commitment to park improvements, expansion, acquisition of land for new practice fields and the purchase of a recently discovered 160-year-old log cabin. I have championed quality commercial development that has increased the town's commercial tax base and brought new businesses to Flower Mound that increased sales tax revenue.  These successes provided the resources for the park expansions and a reduction in the property tax rate. I have been an active member of the Flower Mound Summit Club for 8 years.  The Summit Club is the oldest civic organization in Flower Mound and supports community activities and organizations.   The club– in conjunction with the Mound Foundation and the Women of Flower Mound– hosts the Sunrise Service on the Mound every Easter.
Past civic service:  Prior to being elected to Town Council, I served on boards and commissions for 17-years.  In Flower Mound I served on the Planning and Zoning Commission; Board of Adjustment; Oil and Gas Board of Appeals; and, Transportation Commission. Prior to moving to Flower Mound, I served with the City of Lewisville on its  Planning and Zoning Commission, including one year as Chairman; Zoning Board of Adjustment; Transportation Committee; and, I was asked by the Mayor to serve on a Blue Ribbon Bond Committee, to which I was elected chair by the other members.
Why voters should re-elect you: Experience, Integrity and a Proven Track Record of accomplishments and commitment to the community. For the past four years I have worked with other Town Council Members and Town staff to achieve significant success and improvements for the Town of Flower Mound.  We have opened a Senior Center, Dog Park, Replaced equipment in many neighborhood parks, made a commitment to dredge Rheudasil and Wilkerson Ponds, as well as purchasing 20-acres of land on the west side of town for future practice fields. We lowered the Town's tax rate in 2013. This was possible because we successfully increased the Commercial tax base and sales tax revenue by attracting quality development, employers and businesses to Flower Mound. I have served on boards and commissions for over 20 years.  I not only know how local government works, I know how to make it work for the residents. I have strong working relationships with other elected officials at the local, county, state, and national level.  When issues arise that impact Flower Mound residents, I not only know who to call, but I have their phone numbers to actually make the call.
The main issues facing your town/district and how you would resolve them: If re-elected I will work with the rest of the council to build consensus for issues that I believe are important. Senior Rental Housing for older residents who are ready to downsize. Both the Library and Town Hall were built to serve a town much smaller than we are today.  They both need to be expanded to serve the town that we have become. Making sure that the town continues to deliver the quality services that our residents have come to expect.
Any additional comments: I have consistently shown through action and deed my dedication to serving the residents of Flower Mound.  I have been true to my word; and, the residents of Flower Mound have my promise that I will continue to be.
Address of your candidate Website and/or Facebook Page:  www.facebook.com/ElectWebb/