UPDATED WITH NEW INFORMATION: A deadly head-on collision just north of Argyle on Hwy 377 claimed four lives Saturday night.
Denton Police said that a Nissan Rogue was traveling southbound on Hwy 377 around 8:20 p.m. when it crossed into the northbound lane, crashing head-on into a Volvo XC60.
The drivers of both vehicles, along with a child in each vehicle, were killed.
The female driver of the Nissan and a child passenger in the Volvo died at the scene.
The female driver of the Volvo and a child passenger in the Nissan both later died at the hospital.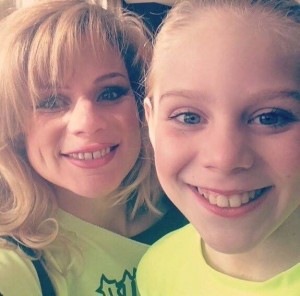 Emma "Tita" Shaffer, a 6th grader at Liberty Christian School in Argyle, and her mother, Emma Azuela de Shaffer, were among the victims, according to a press release from Liberty Christian School.
Lorelei Cotter, 4, of Roanoke, and her mother, Ashli Morgan, 25, were identified as the other crash victims.
There were no other passengers in the vehicles.
Alcohol or excessive speed are not believed to have been factors in the crash, police said.
Hwy 377 was closed in both directions between Country Club and Brush Creek for several hours as police investigated the accident.