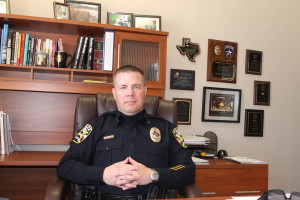 Bartonville residents are asked to update their gate codes with the police department so first responders can quickly gain entry if needed in an emergency.
"In case of an emergency, it is critically important that police and fire personnel are able to access your property quickly to address the issue whether it be medical or police related," stated Chief Corry Blount in a press release.
Remit your updated codes, along with your name and address and any updated contact information to Chief Blount at [email protected]
The information will be stored at the police station and forwarded to the Denton County Sheriff's Office communication center for inclusion in the County's Computer Aided Dispatch system master location file.
Call Chief Blount for more information at 817-430-1913.