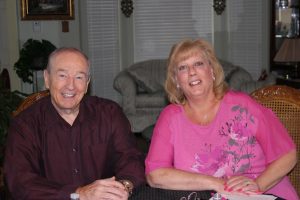 The Place 1 seat on the Flower Mound Council was vacated late last year when Councilman Brian Rountree resigned. The Council appointed former Councilman Mark Wise to the seat until voters elect someone in May to complete the remaining year of the term. Jason Webb and Cathy Strathmann applied to run for the seat. The candidate that wins will have the option to run again in 2017 for a full 2-year term.
Mr. Webb was the subject of a recent video interview. His opponent came over for an interview which accompanies this article. The following information was taken from Ms. Strathmann's web page: www.cathystrathmann.com
"I was born and raised in Bellwood, Illinois. It was home for 34 years and where I still visit family and friends. I will be forever grateful to my parents for making my childhood the best! I lived in the same house my entire childhood on a wonderful block with many children my age.  Our grammer school was on our block with a ball field where many great friends and memories were made. Many of us still get together to share these and new memories and to support each other. I graduated from high school with many of the friends who went to kindergarten with me.
"Upon graduation, I was offered a job that would become the career I have loved. While having been employed with different companies, my position was always in administration/management. It suited me well as I enjoyed the interaction with all departments and bringing all together to meet our goals. My career taught me to be very goal oriented and organized.
"In 1993 I decided I was done shoveling snow and braving 30 degrees below wind chills. While visiting a friend in Dallas I found Flower Mound and what a find it was! I knew as soon as I saw our namesake, The Mound, the beautiful trees and the community feel I had found my new home. I had no trouble finding a new job and settled in. Our neighborhood was brand new and so many families were relocating from all areas of the Country into our community. Our little cul-de-sac became home with new friends that will forever remain friends. Jeff, my husband, and I enjoy being surrogate Grandparents to the kids whose real Grandparents live far away. We are family.
"For 12 years I had the pleasure to work with real estate agents in Flower Mound assisting them and their clients find the perfect homes. I love to help people love Flower Mound like I do and enjoyed watching the excitment of the new home owners as they made Flower Mound their home. It is one of the most rewarding jobs I have had. I was honored to serve on The Mound Foundation Board and took my oath and promise to preserve and protect it very seriously. I was fortunate to meet Mr. Alton Bowman, who I call the keeper of the Mound. He is a special friend and mentor to me and has taught me so much about the Mound and our Town. I owe most of my love for our Town to him, for his friendship and for sharing his knowledge which has instilled in me a passion to preserve the history and unique charm which attracted so many of us to call Flower Mound home.
"In addition to many other volunteer activities, including Veterans programs, PTA, Seniors in Motion and charitable fundraising, perhaps one of the most enjoyable is the 4H organization. The children I work with are great and eager to learn. I love sharing my knowledge and skills with them and learn so much from them as well. I am married to my best friend Jeff, whom I met in kindergarten. After drifting apart for almost 30 years we found each other at just the right time in our lives. We share our home with 2 rescue dogs, Sammy and Bear. We love to travel and have a small RV so our "boys" can come along."
Ms. Strathmann also has a Facebook page: www.facebook.com/Cathy-Strathmann-for-Flower-Mound-Town-Council-Place-1-121549634900625
Election Day is May 7th, early voting begins April 25 – May 3, 2016.
Bob Weir is a long-time Flower Mound resident and former local newspaper editor.