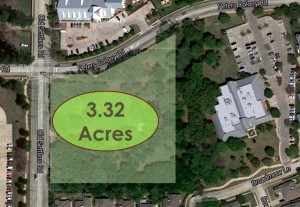 The Flower Mound Library opened its doors in 1999 to address the needs of new residents at the start of the area's population boom.
Retail and commercial development in the area of the FM 2499 and 1171 intersection has also filled in most of the open space surrounding each of those traffic arteries; with a 3.32-acre exception at the southeast corner of Old Settlers and Peters Colony Roads adjacent to the library.
Seventeen years later, the library is set for a much-needed expansion to serve the increased town population. It includes proposed additional meeting space, tutoring rooms and creative spaces that are attuned for a 21st Century learning environment. A use for the vacant parcel of town-owned land is also being considered.
On March 13, a group of 27 town residents met with council member Bryan Webb at the property to consider the possibility of incorporating the area around the library to create a natural cultural art space that honors the towns' history and vision.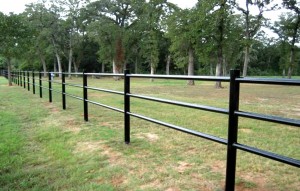 "Our population almost doubled since the library opened," said Webb. "If the property is developed in accordance with the current zoning, the likelihood that most of the existing trees would be removed is extremely high."
Given the priority town residents place on tree retention and the growth of thee tree canopy, a commercial development would be counter to that end.
A consensus of opinion is leaning toward the idea of creating a place of quiet with sitting areas and representative sculpture, connected to a trail near Flower Mound High School, which would be a natural complement to the adjacent library property.
Webb said there has never been a tree survey of the property, but most of the trees are of a good caliber size and healthy. He said he'd told the group at the gathering that if he's re-elected to the Town Council, expanding the library and incorporating the adjacent property into a sculpture garden would be a priority during his next term.
"Perhaps a council and Environmental Conservation Commission (ECC) retreat following the May election could consider the question," he said. "If there's interest [in the idea] by the new council and the town owns the land, the zoning could allow it and it would then be reviewed by the Cultural Arts and Parks, Arts and Library Services Commissions."
Keeping in mind the town's official logo, some of the cultural and town representative pieces of sculpture were viewed during the March 13 gathering.