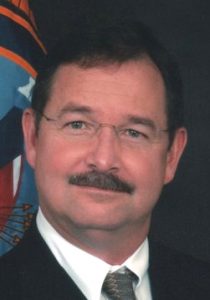 With the permission of the involved parties I would like to share the experiences of a senior couple who recently suffered financial fraud.  Their experience is shared in the hopes of avoiding future offenses amongst our readership.
During the month of January, the complainant, an 80-year-old retired male, was using a nationally recognized search engine to look for information about plumbing repair.  He had noticed earlier in the morning that his computer had been running slowly and had made a comment to his wife about their poor internet service.  After clicking on an instructional photo a pop up screen appeared stating that their computer had been infected by a virus and he was given a graph charting download speeds and how they had been degraded.  An offer for repair software was given along with a telephone number for technical support.  The complainant, who is nearly deaf and wasn't wearing his hearing aids, contacted the telephone number.
A very courteous sales person spoke with the complainant about purchasing a $599, five-year security plan and associated software.  After providing credit card information to the salesperson the complainant then received an email containing a hyperlink to download the purchased software.  The salesperson identified himself as "Bill" and that he would be the complainant's personal account representative for the next five years.  While establishing the new account "Bill" requested, and received, the complainant's driver's license number, social security number, date of birth, home address, and home phone number.  After running the anti-virus software the complainant's computer did run more smoothly.
Twenty-four hours later the complainant received a phone call from the software company apologizing for a company error and offering a refund.  Prior to giving the "refund" the company representative requested remote desktop access to the complainant's computer.  The complainant, insisting that he work with his account representative "Bill", proceeded to download the remote desktop application.  "Bill" helpfully spent the next three hours going through all of the complainant's files, including financial information, searching for viruses and correcting their "errors".
One day after "Bill" helped via remote desktop the couple started receiving dozens of solicitations from (866) area code numbers attempting to obtain more personal information, sell software, make financial claims, establish credit accounts etc.  It became obvious to the complainants that they had been the victims of an internet scam and they proceeded to contact law enforcement.  The complainants were advised to shut off their computer (it had malware downloaded into it…block the incoming phone calls…quit communicating with the software company…file a police report…notify their financial institutions and credit card company, and obtain a nationally recognized, and recommended by their bank, credit monitoring / notification service.  After two extremely stressful weeks it appears that the complainant's financial accounts have been secured and recent attempts to obtain credit or steal money have failed.
Further investigation yielded the following:
The "anti-virus" software was actually malware concealed within the code of an online picture.  The complainant clicked on the wrong picture and received a nice piece of malware.  The malware did indeed slow down the complainant's computer.  Once the software vendor deactivated the malware the computer resumed normal operation.
The emails received by the complainant, from the software company, probably originated in South America.
It was obvious from the varied locations of the solicitation phone calls that the complainant's information had been shared on the internet.
A few suggestions:
If you believe your computer had been infected with a virus or malware unplug it from the internet and obtain assistance from a more technically competent person, preferably a family member that you trust.
Install and run a reputable anti-virus software package.  You probably have such software preinstalled on your computer.  Please have the patience to update the software and run scans.
Uninvited solicitations, by popup advertisement or by telephone, are overwhelmingly fraudulent in nature.
It is okay to not answer the telephone when the caller is unknown (in the past protocol was to answer every phone call and announce your family name…stop it!).  People who intentionally hide their identity from caller ID or utilize an 866 number are trying to gain an advantage over the call recipient.  Your friends don't hide their identity or phone number from you.
If the person on the other end of a phone call is a stranger, hang up!  You don't owe them an explanation, or your name, or any other piece of identifying information.
Monitor your credit.  One of the more difficult things to explain to good, decent people, is that you need to be concerned about unknown persons opening financial accounts in your name.  It is not a waste of money to have a credit monitoring service.
If you think you have become the victim of financial fraud obtain law enforcement assistance immediately.  Waiting days or weeks to file a report compromises any possible investigation, leaves you open to additional offenses and slows down reactions by financial institutions.  The longer you wait to report an identity compromise to your banks and law enforcement, the more likely checking, saving and retirement accounts will be accessed and drained.
Additional information is available via "Money Smart for Older Adults" by the Consumer financial Protection bureau and the Federal Deposit Insurance Corporation. http://files.consumerfinance.gov/f/201306_cfpb_msoa-participant-guide-pdf or "The Elder Justice Roadmap," by the United States Department of Justice and Department of Health and Human Services. www.justice.gove/elderjustice/research/roadmap.html
Thank you for the opportunity to serve.
Recent Police Calls:
Credit Card Abuse – 300 blk. Waketon Rd., Double Oak – A resident reported than an unknown person had obtained a credit card in their name.
Forgery / Fraud – 300 blk. Waketon Rd., Double Oak – Complainant's personal identifiers were used to obtain a fraudulent loan which was then deposited into a fraudulent bank account.
Child Safety Seat Inspection / Installation – 100 blk. Oak Trail, Double Oak – Officer Chelf trained a resident on proper installation of their child safety seats.  If you are interested in assistance please contact Officer Chelf at 972-355-5995.
Disturbance / Criminal Mischief – 100 blk. Crooked Cove, Argyle – Double Oak Officer assisted with investigation into the criminal mischief of a stop sign and noise complaints from a party and vehicles at 2 a.m.
Animal Control – 100 blk. Knob Hill Ln., Double Oak – A resident reported two cows in their backyard.  Upon arrival officers were able to get cows to return to their pasture.  Flower Mound animal control was contacted and told about the section of fence that was down behind Knob Hill Ln.
Suspicious Circumstances – 100 blk. Kyle Ct., Double Oak – An unknown person was witnessed looking around a residential construction site.  Upon further investigation that person was identified as the builder.
Theft – 8100 blk. Justin Rd., Double Oak – A report of a stolen shipping container and miscellaneous equipment.
Driving While Intoxicated – E. Carruth/Justin Rd., Double Oak – A witness reported a reckless, possibly intoxicated driver, swerving and almost hitting other vehicles.  Suspect vehicle was located on FM 407 and stopped after a U-Turn on Lantana Trail.  Officer detained a 35-year-old male, who after evaluation, was transported via ambulance to a local hospital for medical treatment.
Solicitor Complaint – 100 blk. Royal Oaks, Double Oak – A door to door salesperson was contacted and informed about the need for a permit before soliciting.
Criminal Mischief – 100 blk. Brown Cliff Ct., Double Oak – An unknown person knocked over the Complainant's mailbox.
Disturbance – 1700 blk. Seminole Ln., Denton County – DOPD Officer assisted with a family disturbance investigation.
Forgery / Fraud – 100 blk. Shady Oaks, Double Oak – A resident reported that their debit card number had been used to make an online purchase.  Complainant was still in possession of their financial instrument.
Suspicious Persons – 8100 blk. Justin Rd., Double Oak – Officer observed a pickup truck parked in the dark behind the church at 10:54 p.m.  Due to the time and recent suspicious activity, resulting in missing property, contact was made with the subjects.  No criminal activity was being committed.
Criminal Mischief – 100 blk. Forest Oaks Ct., Double Oak – Unknown person(s) egged a resident's home between the hours of 12 a.m. and 6 a.m.
Driving While Intoxicated – 200 blk. N. Hwy. 377, Argyle – DOPD Officer assisted Argyle Police Officer with investigation into a DWI offense and preparation of a search warrant for the suspect's blood.
Suspicious Activity – 300 blk. E. Carruth Ln., Double Oak – Unknown person intentionally flew a drone over other person's homes.  Drone was gone upon police officer arrival.
Alarm – 1300 blk. Bonham Pkwy., Lantana – DOPD Officer assisted a Deputy with response to a residential alarm.  Upon arrival the officers found an open door, a broken mirror and no residents.  It is believed that wind may have caused the observed damage.
Warrant Arrest – 1900 blk. E. Jeter Rd., Bartonville – DOPD Officer assisted Bartonville Officer with executing a felony warrant on a subject wanted out of Colorado.
Suspicious Vehicle – 6200 blk. Pepperport Ln., Double Oak – A resident report two unknown vehicles in their driveway.  Upon further investigation it was determined that both vehicles were drivers for hire who had been given the wrong address.
Suspicious Vehicle – 8100 blk. Justin Rd., Double Oak – A patrol officer observed a black Ford pickup truck parked behind a church at 9:31 p.m.  Further investigation revealed two people taking a walk by the pond.
Suspicious Vehicle – Justin Rd. / Chinn Chapel, Denton County – At approximately 5:37 p.m. caller witnessed a Lamborghini traveling at speeds estimated around 100 m.p.h.  Vehicle was heard by officers on the backroads near Copper Canyon and in Denton County.  Officers were unable to locate.
Suspicious Activity – 100 blk. Simmons Rd., Double Oak – A passing motorist reported a bright green laser pointed westbound from the vicinity of the water tower.  Upon arrival officer noticed the LED traffic light appears to be coming from the tower while navigating a curved section of FM 407.  Officer was unable to locate anyone pointing a laser at cars.
Suspicious Activity – 100 blk. Victory Ln., Double Oak – At approximately 11:49 p.m. a witness reported a black pickup truck and a white pickup truck (unknown make and model) parked at a house under construction.  Four to five people were observed loading items from the construction site into the truck.  Suspects left prior to officer arrival.
Suspicious Vehicle – 100 blk. Meadowknoll., Double Oak – A witness reported an unknown vehicle driving through their neighborhood repeatedly stopping.  After further investigation the unknown vehicle was determined to be a postal worker delivering packages.