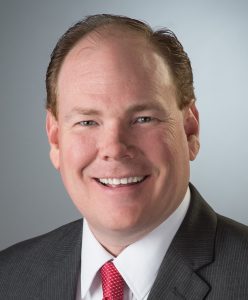 Denton County Adopts Hazardous Mitigation Plan
In February, the Denton County Commissioners Court adopted the Denton County Hazard Mitigation Action Plan, as its multi-natural hazard mitigation plan.
The Commissioners Court recognizes the threat that natural hazards pose to people and property within Denton County and has prepared its Hazard Mitigation Plan in accordance with the Disaster Mitigation Act of 2000.
The intent of the plan is that a jurisdiction will summarize the hazards to which it is exposed and develop mitigation actions to counter the impacts of future occurrences of such disasters. Congress established the Disaster Mitigation Act of 2000 in order to develop a program for pre-disaster mitigation, streamline administration of disaster relief, and control federal costs of disaster assistance.
Denton County's plan was prepared in accordance with FEMA requirements and identifies mitigation goals and actions to reduce or eliminate long-term risk to people and property in Denton County from the impacts of future hazards and disasters.
The following jurisdictions have signed resolutions adopting the Denton County Hazard Mitigation Action Plan, January 2016: Argyle, Aubrey, Corinth, Cross Roads, Denton, Double Oak, Flower Mound, Hickory Creek, Highland Village, Justin, Krugerville, Krum, Lake Dallas, Lewisville, Little Elm, Pilot Point, Ponder, Roanoke, Sanger, Shady Shores, and The Colony.
Country Club Road Construction Update
Concrete pavement for Country Club Road started last month. As of the end of February, 7,600 linear feet has been placed and the main lane (future westbound) concrete pavement has been poured from Harrison Lane and is nearly 150 feet west of Fairway Acres Drive.
The future westbound turn-lane to Harrison Lane has also been paved and concrete pavement has been placed at four of the driveway leave-outs.
The total reconstruction of Country Club Road in Argyle, funded by the 2008 Denton County Bond Election, is our largest county road project currently underway. Work is currently on track to meet the anticipated completion schedule by the end of this year.
The completed road will be two 11-foot concrete driving lanes with five foot shoulders, a 12-foot left turn lane, and an additional 11-foot deceleration right turn lane at Denton Country Club. The safety of travel on the road will be greatly enhanced with the new left and right turn lanes at FM 1830 and a left turn lane from FM 1830 onto Country Club Road.
For complete project information, a detailed copy of the plans, and status updates, check our web page often at http://dentoncounty.com/Departments/Commissioners/Commissioner-Pct4.aspx.
First Zika Virus in Texas
As of February 17, 2016, Texas had 12 cases of Zika virus disease, of which 11 were infected while outside of the United States. One case was a Dallas County resident who had sexual contact with someone who acquired Zika while traveling.
The United States had 52 travel-associated cases and no locally acquired vector-borne cases. Zika virus is primarily transmitted to people through the bite of an infected Aedes mosquito. Less commonly, it may be transmitted from a mother to child during pregnancy or childbirth, through blood transfusion, or through sexual contact.
To avoid infection, people traveling to a foreign country with Zika transmission should protect themselves from mosquito bites. In pregnant women, the virus has been linked to the birth defect microcephaly and other poor birth outcomes, so the Centers for Disease Control and Prevention is advising pregnant women to delay travel to countries where Zika is being transmitted.
Potential blood donors should defer donating for four weeks after travel to a country with Zika transmission, after sexual contact with a person who had Zika or traveled to an area with active Zika virus transmission, or after resolution of diagnosed Zika virus infection or symptoms of Zika virus infection.
The symptoms of Zika are similar to those of dengue and chikungunya, diseases spread through the same mosquitoes that transmit Zika virus. The most common symptoms of Zika are fever, rash, joint pain, or red eyes. Other common symptoms include muscle pain and headache. The illness is usually mild with symptoms lasting several days to a week. Please see your healthcare provider if you develop the symptoms described above and visited an area where Zika is found in the two weeks before symptom onset.
There is no vaccine to prevent Zika virus infection and no specific treatment. Treat the symptoms: rest, drink fluids to prevent dehydration, take medicine such as acetaminophen to relieve fever and pain, but avoid aspirin and other NSAIDS. During the first week of infection, Zika virus can be found in the blood and passed from an infected person to another mosquito through mosquito bites. An infected mosquito can then spread the virus to other people. To help prevent others from getting sick, avoid mosquito bites during the first week of illness.
Denton County is hosting a meeting with officials from cities and towns across the county to discuss mosquito control activities and brief them on our responses so far. The Health Department is purchasing additional traps, monitoring and testing symptomatic travelers or those exposed, updating response plans, and working with state and federal officials to coordinate activities.
This is a fluid situation and local health officials are communicating almost daily on the latest information. The Denton County Health Department has a website updated with new information as it becomes available and can be found at dentoncounty.com/zika. As always, practice mosquito bite prevention and eliminate standing water on your property to prevent mosquito breeding environments.
New Courthouse Update
We're very excited about the construction of the new Denton County Southwest Courthouse in Canyon Falls in far west Flower Mound. Construction has started and is progressing on schedule to meet the completion date of the end of this year.
Located on five acres in a new development along Canyon Falls Drive, the 32,000-square-foot building will accommodate not just our Precinct 4 Commissioner's office, but also much-needed services for the residents in the southwest portion of Denton County. These include the County Clerk's Office, Tax Office, Constable, Justice of the Peace, Department of Community Supervision and Corrections, Denton County Juvenile Probation, DPS, Health Services, a community room, and support spaces.
The exterior material palette of the facility consists of heavy timber elements with natural stone veneer and a standing seam metal roof to complement the Canyon Falls Development. In addition, the project was designed to attain LEED, or Leadership in Energy and Environmental Design, Gold Certification.
LEED certification means healthier, more productive places, reduced stress on the environment by encouraging energy and resource-efficient buildings, and savings from increased building value and decreased utility costs.
Did You Know?
A little more than 45,000 veterans reside in Denton County. In order to serve this population, the Denton County Veterans Service Office offers vital assistance to Denton County veterans and their dependents in filing VA benefit claims. It's the mission of the office that Denton County be recognized as THE leader in local government through its excellent service to citizens and quality workforce, and that the office will carry out its duties by respecting citizens, maintaining fiscal responsibility, demonstrating accountability, and fairly and equitably allocating resources.
The veterans' benefit counselors of the Denton County Veterans Service Office assist veterans of the Armed Forces and their dependents file claims and obtain their benefits from the Department of Veterans Affairs after service to our country.
The staff of the can assist with compensation or pension, disability retirement, death indemnity compensation, appeal to Board of Veterans, hospital and outpatient benefits, Texas Veterans Land Board programs, educational benefits, vocational benefits, debt waivers, obtaining lost military records, SPAN transportation to DVA medical facilities, review of military discharge, claims for insurance payments, and burial allowance.
In 2015, the Veterans Service Office had 4,330 office visits, 23,069 phone calls, and 2,212 claim applications filed.
Historic Bridge Tour Interactive Website
The Denton County Historical Commission Marker Committee and Denton County have just released the interactive "Historic Bridge Tour of Denton County" website. This was a joint Marker Committee project with Denton County GIS Manager Rachel Crowe.
The GIS Department designed the website that focuses on where the bridges were originally located and where they are today. Elm Fork Bridge and Old Alton Bridge remain in their original location, repurposed and restored. Take time to take this virtual tour and learn more about Denton County's Historic Bridges at http://dentoncounty.com/historicalbridges. You can also find information on individual bridges on the DCHC Historical Marker website at http://dentoncounty.com/historicalmarkers.
The DCHC Historical Marker website has a menu item for Historic Bridges and Historical Markers. On the Historical Marker website, you will find marker information that includes location, inscriptions, and a PDF of the historical narrative.
Information is available for Elm Fork Bridge and Old Alton Bridge, which have THC Recorded Texas Historic Landmark designations, and remain at their original locations, Belz Road Bridge at Duck Creek, Rector Road Bridge at Guyer High School, Donald Road Bridge at South Hickory Creek, and Gregory Road Bridge at Duck Creek, all of which have DCHC Denton County Historic Landmark designations and have been relocated through the Denton County Commissioners Court historic bridge adoption program.
For any questions, contact Rachel Crowe at [email protected].
35Express Update
The reconstruction of I-35E is part of the 35Express Project, an expansion of I-35E from US 380 in Denton to I-635 in Dallas. The 35Express Project is scheduled to be substantially complete in mid-2017.
As always, check out the project website at www.35express.org for more detailed information and detour routes, as well as regular updates on additional lane and road closures and upcoming construction. Be sure and sign up for the alerts to receive up-to-the-minute information to ease your commute. In addition, access to traffic cameras along I-35E are available.
If you have any questions or comments, please let me hear from you. My email is [email protected] and my office number is 940-349-2801.