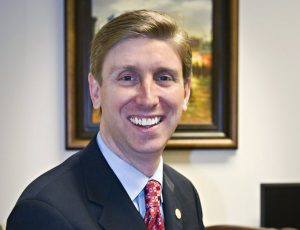 Many of you may have read recently that a vigilant mother in our area noticed an alarming and inappropriate text message sent to her 9-year-old daughter by a friend's father. The 36-year-old suspect's intentions were horrific beyond comprehension and if successful, would have damaged this little girl and changed the course of her life forever.
Child abuse is a crime that is unconscionable because it takes advantage of innocent children who cannot protect themselves.  This young girl and her family are victims and will have to work through many difficult days ahead. I commend this child's mother for knowing to monitor phone activity, understand the dangers, and take appropriate steps to include law enforcement.
In one year alone, more than 65,000 cases of child abuse are confirmed in Texas. Of this total number, 71% of the children were involved in sexual abuse and 25% of them were younger than five years old.  As a lawmaker in Texas, I have always been committed to strengthening the laws for the protection of our children by advocating prevention through education, strengthening laws against perpetrators or finding ways to best support victims to be able to overcome abuse.
During the recent 84th Legislative Session, I was proud to support many legislative achievements of this nature, including legislation to remove the statute of limitations for civil cases involving the sexual assault of a minor, require Child Protective Services (CPS) to more effectively report child fatality data by including figures from local child advocacy centers and increase the minimum penalties for serious physical and fatality cases involving children. The state budget, House Bill 1, also funded child abuse prevention programs at historic levels of approximately $118 million during the next two years. Yet legislation alone will not eradicate child sexual abuse, and that is why we must remain vigilant as parents, educators, neighbors, and youth leaders in knowing the dangers and methods these predators use to harm innocent children.
While lawmakers focus on strengthening state law and funding to prevent child abuse, there are many exciting efforts being developed by members of our own communities. At the frontline of the fight against child abuse are non-profit organizations including local children's advocacy centers that utilize interagency collaboration to provide substantial local and individualized support for children and their non-offending family members during a devastating time in their lives. Last year, almost 40,000 children received services at a Texas children's advocacy center and 1,700 were served in Denton County alone.
Locally, I have the privilege of working alongside the Children's Advocacy Center for Denton County (CACDC). Over the last several years we have strived to better protect the children in our community, and I am truly honored to represent them in the Texas House. By coordinating with law enforcement, child protective services and medical and mental health professionals, CACDC has mounted tireless endeavors to provide criminal justice and therapeutic services to traumatized child victims and educate the community on how to recognize and prevent abuse. Their services give children and family members hope to seek justice and find healing in their lives.
In the next month of April, this prominent issue will be recognized during National Child Abuse Prevention Month. To increase awareness and continue to discuss how we can prevent abuse and the child deaths that occur as a result, I urge you to learn more about CACDC in the future. The efforts of local children's advocacy centers have made a tremendous impact on many children's lives, and I am certain that in CACDC's hands, they will find the peace and healing they are seeking. On April 2nd, CACDC will host their "Deep in the Heart" Champions for Children Gala to engage our community and promote the safety of our children in Denton County. For more information on the gala and CACDC's inspiring testimony of compassion, please visit www.cacdcchampions.com.
As always, it is an honor to serve you in the Texas House of Representatives and I welcome your feedback on this and any other critical state issues.  If you would like to share a thought with me, please feel free to contact me at my Capitol office at 512.463.0688 or by e-mail at [email protected].