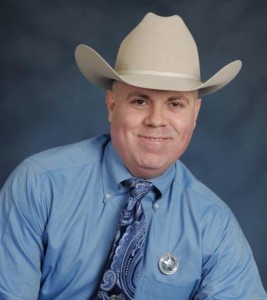 Former Texas Ranger Tracy Murphree has unseated Sheriff Will Travis of Copper Canyon in a heated primary race.  Murphree, 49, who lives in of Sanger, won with 57 percent of the vote.  He will face Randy Butler of Denton, who is running as a Libertarian, this November, and the new sheriff will begin his four-year term on Jan. 1, 2017.
"It is my honor to be the Republican nominee for Denton County Sheriff. I want to thank all my supporters and volunteers for all their hard work. I want to thank my family for being supportive and going through this with me," said Murphree. "I look forward to serving all the people of Denton County to the very best of my ability. I want to thank Sheriff Travis for his service to the county and wish him the best for his remaining term."
District Judge Jonathan Bailey will hold on to his seat, defeating challenger Steven 'Wayne' Weinstein 63.50 to 36.50 percent.
Lisa Hendrickson of Lantana took the open GOP County Chair seat, defeating Kelly Sayre, 53.59 to 46.41 percent.
Congressman Michael Burgess easily dominated over challengers Joel Krause and Micah Beebe with 82 percent of the vote.
Voter turnout was 26.20 percent of registered voters.
More results below:
Republican Primary Election Results
Democratic Primary Election Results