Marcus and Flower Mound High Schools were well-represented on the list of seniors named finalists in the National Merit Scholarship Program.
"This is one measure of student achievement and is a testament to the hard work and dedication our students, staff members and parents, who have supported them throughout their educational careers," LISD Superintendent Dr. Kevin Rogers said. "They have earned this prestigious honor and we are extremely proud."
To become a finalists, semifinalists and their high schools must submit a detailed scholarship application in which they provide information about the semi-finalist's academic record, participating in school and community activities, demonstration of leadership abilities and honors and awards received.
A semifinalists must have an outstanding academic record, be endorsed and recommended by a high school official, write an essay and earn SAT scores that confirm the student's performance.
The following lists this year's recipients by high school. These students represent 0.5 of 1 percent of the nation's high school graduates:
Marcus High School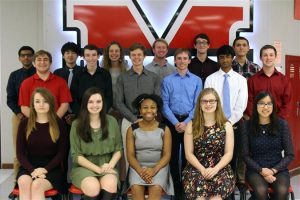 Seong Min Cheon, Connor Clay, Andrew Duffy, Jaycie Himmer, Matthew Hisey, Milan Ho, Sean Kenny, Daanish Khazi-Syed, Nicholas Kohn, Camille Mackie, Clay McCoy, Caroline O'Connell, Alexander Phillips, Sarah Putney, Cooper Rentfro, Rohit Swaminathan and Autumn Raine Tompkin.
Flower Mound High School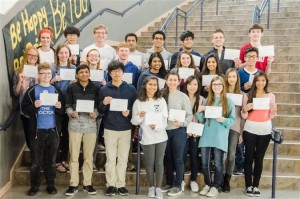 Savannah Allmon, Melissa Ball, Brianna Barth, Adrian Bauer, Nina Cassidy, Emma Crawford, Samantha Da Silva, Doyel Das, Aman Dontula, Madison Doyle, Elijah Dukes, Aditya Durvasula, Kelby Erikson, Rishab Goel, Aaron Hicks, Hannah Hyden, Hojae Jung, Niharika Koka, Arsh Kumar, Grace McCullough, Hannah Miller, Bikrant Mishra, Aislyn O'Bannion, Varun Prabhu, Victoria Reyna, Veda Shenoy, Sharon Song, Spencer Thompson, Jeremy Tsai, Natalie Whisenant and Seung-gon You.