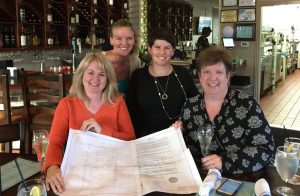 Beginning in 1997, the Humane Society of Flower Mound served Flower Mound and the surrounding communities with programs to enrich the lives of animals and people—programs including adoptions, spay/neuter, emergency medical assistance, and the Love on Wheels dog relocation program.
In 2016, the organization formally changed its name to Humane Tomorrow to reflect its expanded service area and goals for the future, including a new facility that will serve the animals and people of North Texas.
Humane Tomorrow on Monday announced the purchase of five acres in Denton County near Hilltop and Hickory Hill that will become its new home. Thanks to a generous donation by the Hulcher family of Argyle, Humane Tomorrow is poised to begin the process of building the Center for Adoption, Rehabilitation, and Education.
The center will not be a shelter in the traditional sense, but rather will meet the needs of the community and organization by providing:
•  Assistance for people seeking help to keep animals in the homes they have
•  An adoption center for people seeking to add a new family member
•  A home base for our volunteers and supporters
•  A departure point for Love on Wheels
•  A place to transition animals moving from local shelters into foster homes
•  A temporary refuge for animals in crisis situations
"Animals will be there…but will not live there," said Humane Tomorrow Vice President of Animal Advocacy Stacy Smith. "North Texas doesn't need more shelters housing animals. We need programs that change the way people interact with and care for animals. The CARE Center will do that, as well as support and strengthen our existing foster home network."
President Linda Norman agreed.
"Our core values of respect, responsibility, compassion, and change will help us create a better future. Education and outreach will be a key focus of our work going forward, and will constitute a large part of what happens at the CARE Center."
If you love animals and want to be part of the solution, now is a great time to get involved! Visit us at www.humanetomorrow.org to learn more.
Humane Tomorrow is an all-volunteer, 501c3 non-profit organization dedicated to promoting a respectful, responsible, and compassionate relationship between animals and people.