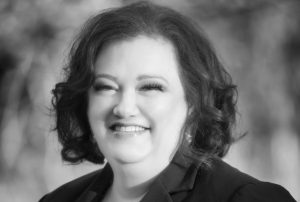 Sandy Fambrough, who serves on the Flower Mound Animal Services Board, is seeking the Place 2 seat on Town Council currently held by two-term councilman Bryan Webb, who is seeking re-election.
Election Day is Saturday, May 7, with early voting running from April 25 through May 3.
Below is Fambrough's press release:
Born and raised in Louisiana, I first moved to Texas to attend Austin College in Sherman. It was a wonderful experience and the beginning of some of my most treasured friendships, including my husband. After looking at homes in several communities, we bought our house in Flower Mound in late 2011. The beauty and nature of Flower Mound both in our own neighborhood and throughout the town was a major attraction. We share our home with 3 dogs and 3 cats, all rescues, and an occasional visit from my son Josh, who currently lives in Oklahoma where he works as an electrical apprentice.
For the past 25 years, I have worked in the disability field as a representative, manager and trainer. My jobs have required me to abide by an ethical code of conduct and handle sensitive information. I deal with many different personalities and temperaments, and have earned the respect of my colleagues, clients and judges.
I am a member of the National Association of Disability Representatives and served on their Board of Directors from 2009 through 2014 as secretary, and two terms as Director-at-Large. I have also presented at national conferences on various continuing education topics. During my tenure on the Board, we had to pull together quickly to handle the unprecedented resignation of the President and Vice President within a few short months. In 2014, I was honored to receive a Distinguished Service Award in recognition of my contributions.
Animal rescue is a passion for me. I began volunteering at the SPCA of Central Florida where I served as a volunteer and then lead volunteer. Since moving back to Texas in 2009, I have worked with Duck Team 6 (a rescue group in Dallas) and Humane Tomorrow (formerly the Humane Society of Flower Mound), as a volunteer and a dog adoption counselor. In 2014, I applied for an open seat on the Animal Services Board and was reappointed in 2015.
As I became more involved in learning how local government works, I developed a greater respect for issues residents face, and the desire to ensure all voices are heard. I look forward to meeting with Flower Mound residents and sharing my vision.
For more information, please visit my campaign website, www.sandyforfmtc2.com, and my campaign Facebook page: www.facebook.com/Sandy-Fambrough-for-FMTC2-917895124984245/