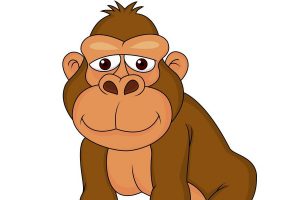 When was the last time you went to the zoo?  Or do you even care if you never go?  Are you really an animal lover?  Or do you detest all things furry or feathery?  Do you consider yourself a serious animal admirer?  Or do you question the sanity of those who are of that persuasion?  Some of you may have answered yes to the pro-animal questions above.  So if it's been a while since you've visited with a menagerie and if you talk sickening baby talk to your cat or dog ~ I hope this article encourages you to make a trip to the zoo and also to seek help for the latter malady.
I figured out it had been about 27 years since my last animal outing.  It was when my son was in middle school and his class took a field trip to the Ft. Worth Zoo.  Mom volunteers were needed to attend to help the teachers corral the third graders and keep an accurate head count.  Unlike the animals, little kids are allowed to roam freely at the zoo, making this endeavor quite a bit more of a challenge than I had expected.
So after so many years of not revisiting, and I don't know why, we received an invitation from our daughter-in-law, Amy, to join her and the grand-girls for such a happening.  A couple of Amy's mom friends and their kidlets also met up with us. Ken was not the only male because a nephew of one of the others attended as well.  Real nice guy who was willing to hoist some of the little tykes up on his shoulders.  From this vantage point they could get a bird's eye view of some of the shyer critters.  (Speaking of birds, I've never seen so many flamingos in all my life!)  Ken was especially appreciative of the younger guy taking on that task when our three and a half year-old granddaughter, Jaci, asked to use his shoulders for a perch.
This was a learning experience for all concerned.  Jaci taught us that what we were really doing was looking at the "amammamals."  When we were about half way through our journey, I asked her which "amammamal" was her favorite.  She thought briefly and replied, "The gorillas."  (We hadn't seen the gorillas yet but she insisted she liked them the best).
Little kids have the tendency to be very direct, so when we did reach the primate house, Jaci held her nose and declared, "It's stinky in here."  She quickly got over the stinky part and true to her word she was beyond a doubt fascinated with both the monkeys and in particular the gorillas.  Even though we still had elephants and giraffes to go, she was hard pressed to say goodbye to her primate pals.
It was way chilly outside that day and Ken and I were layered up with sweaters, hats, coats and gloves.  Most of the children were running straight into the wind sans all this stuff but a coat.  The cotton candy rush might have had something to do with their body temperature.
I was almost a little disappointed that Jaci had such a command of pronouncing the names of the "amammamals."  I had thought she'd have put a unique spin on rhinoceros and hippopotamus, even her favorite, the gorilla.  Instead she had a little problem with Meer cat which she called a "Myer cat."
Our younger grand-girl, Gabby (15 months) can't talk much but her excitement over seeing all the animals was exhibited by her chubby little legs kicking up a storm.  She'd squeeze her eyes tightly and chortle with delight.  Funny thing, she did not do this when we visited the gorillas.  She wasn't frightened…she just wasn't interested.  And like her grandmother, the reptiles, also not so much.
As you would expect, the big kids, i.e. adults, had as much fun as anyone!  Since I personally have a penchant for all things fuzzy this day at the zoo was right up my alley.
Read Cindy's column each month in The Cross Timbers Gazette newspaper.