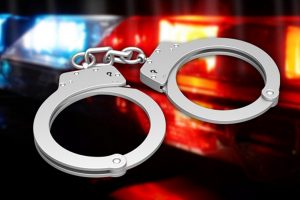 If you have an outstanding warrant, it's time to pay up.
The Flower Mound and Highland Village police departments, along with other law enforcement jurisdictions from across Texas are participating in the Great Texas Warrant Roundup, now underway.
In this statewide effort, officers will arrest people with outstanding warrants pending before their respective Municipal Courts.
Law enforcement agencies and cities throughout the state conduct roundups at different times throughout the year, focusing on violators with outstanding Class C misdemeanor warrants; most of which are traffic related.
Those arrested will be taken before court judges for arraignment and disposition of their cases.  Full payment or suitable arrangements for full payment will be due at that time.  Other options may include a cash bond, a Magistrate Court appearance or attorney representation.
Notices have been mailed to persons with warrants active against them.  Officials noted that although the concentration is on Class C charges, higher charge warrants may also be served.
People with outstanding citations are strongly encouraged to appear in person or contact their respective municipal court in order to avoid the embarrassment of being arrested at home, work or school.