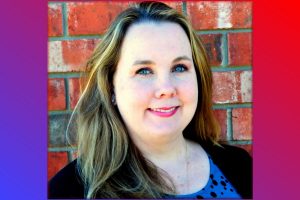 Highland Village resident Allison Lassahn has filed to run for Place 5 on the Lewisville ISD Board of Trustees this May.
The seat is currently held by Brenda Latham, who has announced that she will not seek re-election.
"I truly believe that LISD is the best school district in North Texas.  I plan to ensure that tradition of excellence is continued and make improvements where needed.  I look forward to working with Dr. Rogers, the leadership team and school board trustees to make sure that we have the tools needed for our teachers to teach and our children to learn.  I am so thrilled at the opportunity to serve my community in this manner," said Lassahn.
Lassahn is a native Texan, growing up and attending public school in Tyler.  Allison and her husband Lloyd have lived within the LISD for 17 of their 20 years of marriage.  She is a graduate of Texas A&M University in College Station where she received a Bachelor of Science degree and of the University of Texas at Dallas where she earned a Master of Science degree.
Lassahn currently works at Trietsch Memorial United Methodist Church as the Hospitality and Events Coordinator.  She previously worked at the Town of Flower Mound as the Geographic Information Systems (GIS) Manager and the City of Coppell as the GIS Coordinator.
Lassahn is currently taking part in the LISD Inside program. She also has served on the board of three different PTAs within LISD.  Lassahn served as the President and Vice-President of Membership of the Greater Lewisville Early Childhood PTA and was a committee chair on the Flower Mound Elementary PTA board.  She currently serves as a committee chair on the Heritage Elementary PTA board and has been a room mom for the past five years.
Lassahn has served on the Board of Ethics for the City of Highland Village since 2012.  She and her husband have two sons attending Heritage Elementary School.
Flower Mound resident Will Ferson and Frisco resident Jenny Proznik have also filed for the Place 5 seat.