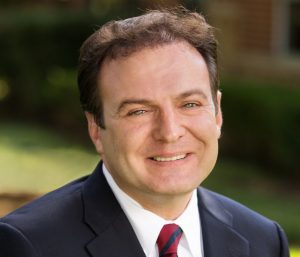 Something that always seems to be a point of discussion in Flower Mound is our tree canopy.
While this may be a bit exaggerated, it seems some people try to frame that there are only two sides in this debate; if you are for a business or a neighborhood, then you must be against trees and vice versa.
But, as we all suspect, the truth for most of us lies somewhere in the middle.
Of course nobody wants to see trees removed, but there is also an understanding in the importance of bringing jobs to Flower Mound and having a strong local economy.
Our first mayor, Bob Rheudasil, was the manager of Black Mark Farms which was owned by Stanley Marcus, one of the founders of Neiman Marcus.  Black Mark Farms encompassed approximately 4,000 acres in what is today Flower Mound.  The farm was comprised mostly of fields and pasture land (if you would like to know more about Black Mark Farms or the history of
Flower Mound in general find local historian Mark Glover, Mr. Rheudasil's son-in-law).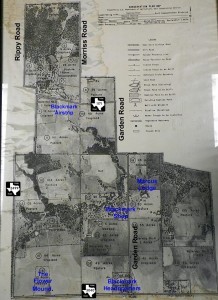 Mr. Rheudasil, as well as others– such as the Hilliard family, understood that much of what is today Flower Mound was situated in a prairie. They took it upon themselves to plant trees throughout the area, so much of the tree canopy we enjoy today is tied to their efforts.
As we fast forward to present day, the Town's tree canopy covers approximately 25-percent of all the land in Flower Mound.  Our tree ordinance, which is one of the strongest in Texas, states that if a specimen tree is removed, it must be replaced with trees that are equal to twice the circumference of the one removed.  For example, if a 10-inch tree is removed, it would have to be replaced with seven new trees measuring three caliper inches. Yes, it is true it will take a few years for those trees to catch up, but our next generation will have substantially more trees.
To grow and expand our tree canopy we should follow the example of Bob Rheudasil and others, by continuously planting new trees.
During the month of February, the Town Council will explore the possibilities of greatly-expanding our tree farm.  The idea is to have a place where we all can watch saplings grow for four-to five years, then every year we give a portion of the trees to Flower Mound residents (in the hundreds) on Arbor Day to plant and expand our tree canopy.
Hopefully, at the expanded tree farm there will be an educational section and an area set aside for Alton Bowman's Acorn to Oaks project, where he is growing native Post Oaks.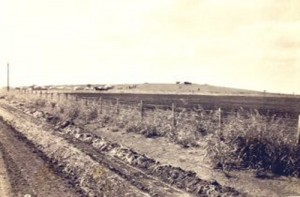 Other things that will be considered by the Council include giving additional park dedication credits to developers that preserve specimen trees; and, encouraging developers to transplant trees from one part of their site to another, as was done by the developer at Lakeside.
Speaking of trees, the Flower Mound Dog Park is now open in a beautiful setting off of Garden Ridge in a huge grove of trees.  There are two areas for large dogs so we can rotate each section to keep the grass fresh and from being worn down to mud. It really is in a beautiful setting and is getting great reviews.  If you have a pooch, take the time to drive by and check it out.
Lastly, a big thank you to our residents who helped raise almost $20,000 in gift cards for neighboring cities affected by the recent tornados.  The communities where the cards were donated were extremely grateful and it was wonderful to see as a community the good we can accomplish just through Social Media.
As always if you ever have a question please feel free to give me a call at 214-384-1105.