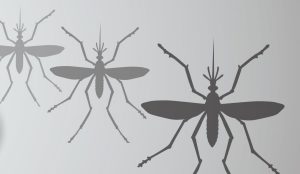 The following information is provided in part courtesy of Mosquito Joe of Northwest DFW.
You have likely heard several news stories recently about the Zika virus, a mosquito-borne illness spreading rapidly through South and Latin America. Within the past couple of days alone, it's been on NBC News, CNN, and The New York Times to name just a few.
While Zika virus cases in the U.S. are few and far between at the moment, CDC officials warn that the virus could spread extremely rapidly.
The concern is particularly acute in the Southeast, where high temperatures, high humidity and a propensity for standing water to accumulate create conditions for Aedes aegypti, the mosquito that spreads Zika, to proliferate.
The Zika virus was first identified in 1947 in Africa, but it's only in the last couple of years that cases of it have appeared in the Americas.
Texas has six confirmed travel-related cases of Zika virus disease in the state. The travelers were infected abroad and diagnosed after they returned home. There has been no reported local transmission of the disease in the continental United States.
While most of the country is not in mosquito season right now, it is important to remember your usual mosquito control tips as you think about how to manage your exposure to the virus:
Unblock drains and clear gutters
Avoid accumulating garbage and remove any unnecessary yard debris
Avoid allowing standing water to accumulate in outdoor containers such as flowerpots, tires or children's toys.
We know the unknown health concerns can cause anxiety, so we wanted to answer a few questions for you, with help from the CDC, about the Zika virus.
Zika Virus Q&A
What is Zika Virus disease?
Zika is a disease caused by Zika virus that is spread to people primarily through the bite of an infected mosquito. The illness is usually mild with symptoms lasting for several days to a week.
What are the symptoms of Zika?
About one in five people infected with Zika will get sick. For people who get sick, the illness is usually mild. For this reason, many people might not realize they have been infected. The most common symptoms of Zika virus disease are fever, rash, joint pain, or conjunctivitis (red eyes). Symptoms typically begin 2 to 7 days after being bitten by an infected mosquito.
How is Zika transmitted?
Zika is primarily transmitted through the bite of infected Aedes mosquitoes. It can also be transmitted from a pregnant mother to her baby during pregnancy or around the time of birth. We do not know how often Zika is transmitted from mother to baby during pregnancy or around the time of birth.
Who is at risk of being infected?
Anyone who is living in or traveling to an area where Zika virus is found who has not already been infected with Zika virus is at risk for infection, including pregnant women.
What is the treatment for Zika?
There is no vaccine or specific medicine to treat Zika virus infections. You should see your doctor immediately if you feel you've contracted the disease.
Treat the symptoms:
Get plenty of rest.
Drink fluids to prevent dehydration.
Take medicines such as acetaminophen to reduce fever and pain.
Do not take aspirin or other non-steroidal anti-inflammatory drugs.
If you are taking medicine for another medical condition, talk to your healthcare provider before taking additional medication.
If you have any questions, please feel free to reach out or follow our blog for updates. In the meantime, here are a few sites to follow if you want to learn more about Zika:
Links:
Texas Department of State Health Services: https://www.dshs.state.tx.us/news/updates.shtm
World Health Organization: http://www.who.int/mediacentre/factsheets/zika/en/
Pan American Health Organization: http://www.paho.org/hq/index.php…
Center for Disease Control: http://www.cdc.gov/zika/