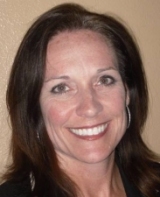 Angie Cox of Flower Mound will seek a second term for Place 3 on the Lewisville ISD Board of Trustees during the upcoming May election.
Cox is currently serving her first term as an LISD Trustee and has served 20 years as a parent, volunteer, business owner and leader in the community.
"It has been and honor to serve on the LISD Board of Trustees.  I have met some incredible teachers, parents, and administrators who are very passionate about education and the future of the students of LISD," said Cox.  "As a parent, business owner as well as district and community volunteer, service to LISD is in my heart and the opportunity to serve, in the role of trustee, is a commitment I take very seriously."
Cox is involved with Communities in Schools of North Texas while mentoring students, the Lewisville Education Foundation and Journey to Dream.  She is also a member of The Women of Flower Mound, Friends of the Flower Mound Library, Lewisville Noon Rotary, Keep Flower Mound Beautiful, Lewisville and Flower Mound Chamber of Commerce, PTAs and the Flower Mound High School Baseball and Basketball Booster Clubs. She was named 2008 Flower Mound Citizen of the Year.
Cox and her husband Stewart have lived within LISD since 1995. She has sons at Flower Mound High School, and a daughter at Liberty Elementary.
"It has been a privilege to have four children educated in LISD.  Our family is grateful for the opportunities LISD has extended and I would like to continue to give back to this incredible district," said Cox.  "I am a servant at heart and know what it takes to work on an effective team that can make a difference in the future of our children."
Cox is a graduate the University of North Texas where she received a Bachelor of Science degree.  She and her family are active members at Trinity Presbyterian Church.
Election Day is May 7th. Early voting begins April 25th.