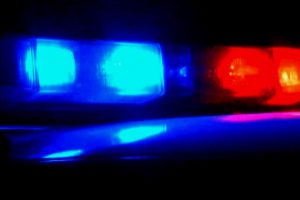 Flower Mound police are investigating two store robberies that occurred on Saturday between 1:30 and 2:15 p.m.
The first call came from Walgreen's located at FM 1171 and Bruton Orand Boulevard. The second incident occurred at Caps Gas Station at 2801 Justin Rd.
Police believe the same suspect may be have committed both offenses. The suspect was described as a white, middle-aged male, between 5'8" and 6'3", wearing a tan jacket over a fluorescent yellow hoodie, sunglasses, blue jeans, and work boots.
At Walgreens, the suspect handed the clerk a note that read "give me all the money in the register."
At Caps Gas Station, the suspect asked to purchase lighter fluid, and when the clerk opened the register drawer the suspect demanded all of the money from the register stating, "I don't want to hurt you." The suspect also warned the clerk, "Don't do anything, I don't want to come back and hurt you."
No one was injured during the incidents and the suspect did not display a weapon, however in the case of the Caps robbery the suspect pressed his right hand forward under his jacket, as if he were concealing a weapon.
The investigation into both offenses is ongoing. If anyone has additional information related to these offenses, please call the Flower Mound Police Department at 972.539.0525, or the anonymous tip line at 972.874.3307.