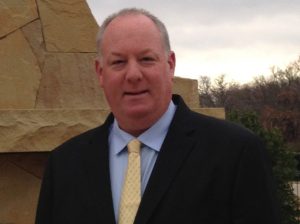 Happy New Year 2016 from Town Hall
The council and employees wish all Double Oak residents and those in surrounding communities a happy and safe New Year. We sincerely thank our residents for the volunteer help you provide the town each year. Working together, and with your willingness to serve, our small town accomplishes a lot and makes Double Oak, Texas a very special place to live.
Watch Mailbox for Revised Waste Management Trash/Recycle Informational Brochure
 Waste Management and the town have partnered to mail a revised informational brochure to each address in town for the 2016 calendar year.
Please pay particular attention to the "Bagged Leaves and Brush (Green Waste)" which now provides disposal of more bags on Fridays than previously.
The revised document is also posted on the town website and extra paper copies are available at town hall. Please follow the policies, procedures & rules contained in the Waste Management brochure.
December 2015 Annual Christmas Tree Lighting
 December is always a very busy time around town hall with staff getting everything decorated for Christmas so all may enjoy the holiday season.
The town was honored to have DOVFD Fire Chief Joe Dent and his family; joined by longtime beloved Town Secretary Charlotte Allen to do the honors of lighting the tree this year.
Those present heard wonderful Christmas caroling by the Double Oak Women's Club. Once the tree was lit, Santa made an appearance by riding in on a DOVFD fire truck to visit with everyone. Sincere appreciation to Charlie Wright and Mark Dieterich for your efforts and help. Thanks to all who contributed to make this a special evening in Double Oak.
Thank you to the Double Oak Volunteer Fire Department for bringing Santa around town to visit with everyone.
Fire Chief Joe Dent Retires/Mike Ayers Appointed as New Chief
After 20 years of service on the department and service to our community, Chief Dent has decided to retire from fire service. Joe has been a wonderful leader, instructor and member over the years always available to help those in need. Chief Dent and family, on behalf of the entire town, thank you for your dedicated and honored service.
 The department and town welcome long-time member, Mike Ayers, as he takes over as chief. Chief Ayers has been a DOVFD board member and has extensive experience in the fire industry. Welcome aboard Chief Ayers. The town looks forward to working with you and your organization.
It is with mutual appreciation that the town joins the DOVFD in thanking the Double Oak Women's Club for its recent annual auction which raises funds for the DOVFD. Great job ladies!
May 2016 – General Election Information
 In May, three council seats will be up for election. Those seats are currently held by Councilmembers John Dondrea, Anita Nelson and Ted Gruenloh. Please contact town hall at 972-539-9464 or go to the town website www.double-oak.com for more information on Notice of Deadline to File for Application for Place on the Ballot.
Also on the May 2016 ballot, the town plans to place a sales tax revenue measure for registered Double Oak voters to decide. As I have stated in this column for the last six months, if approved by Double Oak citizens as other communities around us have already done, these additional sales tax dollars will help cover costs of running our town such as for paving roads and covering public safety expenses for ambulance, fire and police. The town needs our citizens' help on this, please.
Town Information List and Follow Us on Town Website/Twitter/Facebook/CTG
If you would like to be added to Town Secretary Charlotte Allen's email contact list, please contact her at [email protected]. She uses this contact list to "Get the Word Out" should there be an immediate need to contact residents. For those interested, you can follow the town on Twitter @DoubleOakTx and Facebook.
 With winter approaching and the possibility of bad weather closing of town hall and possible delayed interruption of trash service if roads are too dangerous like last year, I encourage you to check the town website and/or to visit www.crosstimbersgazette.com for town updates regarding closings and other town news. Thank you to Max Miller, owner of The Cross Timbers Gazette, for all the communication help you provide for Double Oak and the entire region.
Neighbors, please get to know one another and check on those neighbors during weather events. That's always been the Double Oak way of neighbor helping neighbor.
Double Oak Police Department Checks on Residents During Previous Snow and Ice Storms
 One of the many positives of having our own police department is the personal service they can provide each resident. During previous year's snow and ice storms and days afterwards, members of the department checked on many elderly residents and others across our town to ensure they were doing well and to see if they needed any assistance. If you are a resident or have a loved one in town and wish a welfare check be done, please contact the Double Oak Police Department to arrange. Their mission is to provide the best police services for our town residents each day. Well done Chief Derrick Watson and Officers!
Our Double Oak Volunteer Fire Department, Argyle Ambulance and Fire and Double Oak Police Department were busy responding to calls for help over the holidays. Thank you to all Public Safety Departments for protecting our residents and town.
To all of you wonderful town residents who brought holiday baked goodies and sweets to town hall and to the fire & police department, they were greatly appreciated and well enjoyed.
Help for Lange Family
Many are aware by now of a house fire late Sunday night in the Estates of Double Oak neighborhood. Fortunately, the family got out of the home safely.
The Lange family is very grateful to all fire departments and emergency services who responded.
Also, they are most appreciative to those in the Estates of Double Oak and others in town and the greater community who have reached out to them and prayed for them.
Many have contacted Town Hall asking how to help the family. Suggestions are: Target or Wal-Mart gift cards, restaurant gift cards from nearby places like, Salata, Modmarket, The Table, La Madeline, Buffalo Wild Wings, Raising Cain's and Sonic.
You may drop off donations at Town Hall and they will be given to the Lange family.
Town of Double Oak Youth and Resident News
 Congratulations to Christian Dieterich (son of Tina and Mark Dieterich) on being selected as 1 of 20 Texas 4-H Youth Development delegates to attend a leadership conference in Washington, D.C. Good job, Christian, and your town is proud of you!
Double Oak thanks resident Kevin Lynam for his years of service as the town's Deputy-Treasurer. Kevin is responsible for our informative town website (www.double-oak.com) and works with staff weekly to maintain it.
Happy New Year and Best Wishes in 2016 from Town Hall!