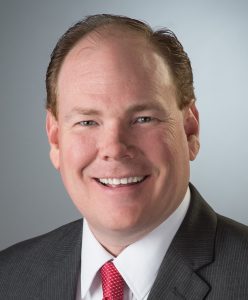 Well, 2016 is here and we're off and running. Before we look ahead, however, I thought it would be good to take a look at all that was accomplished in Denton County, and specifically in Precinct 4, in 2015.
Road & Bridge West
Floods in late spring and in December kept our crews at Road & Bridge West especially busy. In addition to repairing flood damage, we paved Miller Road, Ranch Road, Saddle Court, and Jeter Road. We also completed reconstruction and paving on Bill Cook, Jackson West, and A.A. Bumgardner, and chip-sealed Oliver Creek, B. Judge, and South County Line north of 407.
The end of 2015 was spent working on flood damage repair. Please be aware that flooding is still an issue and some county roads around Lake Lewisville have been closed due to rising lake levels from a combination of heavy rains, constant ground saturation, and the water release from area lakes by the Corps of Engineers. Always remember – never drive around or move barricades, and never break locks or chains on floodgates. These things only endanger your life and put the traveling public at risk.
The Oliver Creek Bridge in far western Denton County was washed out in the spring floods and is scheduled to be rebuilt. The bridge over Britt Drive is also being rebuilt and scheduled for a February 2016 completion.
Our largest county road project of 2015 is the total reconstruction of Country Club Drive near Argyle. This project is funded by the 2008 Denton County Bond Election and work is well underway to meet the anticipated completion schedule by the end of 2016.
The new road will be two 11 foot concrete driving lanes with five foot shoulders, a 12 foot left turn lane and an additional 11 foot deceleration right turn lane at the Denton Country Club. There will also be left and right turn lanes at FM 1830 and a left turn lane from FM 1830 onto Country Club Road. This will be a much safer road.
For complete project information and status updates, check our web page often.
Transportation Projects
Our office is pleased to work on advancing our state highway system, and 2015 has been a very active year for project starts, while existing projects continue to make progress.
SH 114West/FM 156 Intersection: This project which reconstructs this vital intersection went out to bid in 2015 and was awarded to Ed Bell Construction. Construction began January 4, 2016, for an estimated 651 working days.
SH 114 Main Lanes through Westlake and Trophy Club: This project will widen from 4 lanes to six lanes in each direction. This project is a high priority for me and the cities in the area. Plans were 95% completed in 2015 and turned into TxDOT for review. The project is expected to go to bid in May 2016.
SH 170/Parish Road Safety Project: This project will provide additional main lane improvements to SH 170 and improve the intersection at Parish and also 114/170. Plans were 95% completed in 2015 and turned into TxDOT for review. The project is expected to go to bid in May 2016.
SH 114/377 Intersection Reconstruction: Denton County and the surrounding municipal leadership were successful in advocating for significant improvements to this congested intersection. TxDOT has assigned in-house design staff to engineer the intersection.
FM 1171 Reconstruction: Webber, LLC has continued to make great progress on this project and is still scheduled to be completely done in March 2017. This project came in under budget estimate.
FM 156 Reconstruction: In the fall of 2015, Mario Sinacola was awarded this project to widen FM 156 from SH114 to the northern city limits of Justin. Construction will begin in April 2016 and is estimated to take 25 months to widen FM 156 from a two lane to four lane divided urban cross section highway. This project came in under budget estimate.
US 377 Reconstruction in Roanoke: Plans were completed for the expansion from two lanes to a four lane divided urban cross section from the county line north through Roanoke to SH 114. This project will go out to bid in May 2016.
US 377 Reconstruction in Argyle: We worked with town officials, TxDOT officials, and design engineers to refine the project impacts and design alternatives. This project will expand US 377 from two lanes to a four lane divided highway. Many decisions have yet to be made as we continue through the public involvement process in 2016.
US 377 Reconstruction in Denton: We continue through the engineering design and environmental clearance process on this section of 377 from FM 1830 to I-35E. This project will expand the roadway from a two lane to six lane divided urban cross section.
US 380 Reconstruction in Western Denton County: The project limits are from west of FM 156 to I-35. Concrete paving of westbound US 380 continues. The project came in under budget estimate and is expected to be completed in September 2016.
35W Service Roads: In 2015 we led an effort to construct the service roads of 35W from 114 south to Eagle Parkway. We were successful in developing financial partners in the region, Tarrant County and TxDOT. In 2015 the project was funded, designed and environmentally cleared. The southbound service roads started construction January 4, 2016, and the northbound will go to bid in June 2016.
Installation of Traffic Signals: Our office advocated for several signal light installations in Precinct 4 in 2015. Lights on FM 407 were installed at McMakin and Simmons Roads. A signal will also be installed this year at FM 407 and Branch Crossing. We also had traffic studies conducted for a light at Frenchtown Road and Hwy 377. We are pleased to announce that the light will be installed this month.
FM 2499: Crews continue paving on the new FM 2499 lowered lanes in Grapevine. It is expected that the new lowered southbound lanes will be open early this month so that intersection work can take place on the southbound FM 2499 frontage road. Crews have placed the concrete deck on the southbound bridge over Denton Creek. Construction is estimated to be complete in January 2017.
35Express Update: After several months of patiently waiting, motorists are now able to use FM 407 to travel under Interstate 35E.  The 35Express crews have opened two lanes of FM 407 (one lane in each direction) and the entire FM 407 intersection is expected to open summer 2016. The new FM 407 intersection will include two Texas U-turn lanes on each end, two traffic lanes in each direction, and dedicated turn lanes in each direction. The new configuration will fully open summer 2016 and will improve safety and increase mobility at FM 407. The reconstruction of FM 407 is a part of the 35Express Project, an expansion of I-35E from US 380 in Denton to I-635 in Dallas. The 35Express Project is scheduled to be substantially complete in mid-2017. As always, check out the project website at www.35express.org for more detailed information and detour routes, as well as regular updates on additional lane and road closures and upcoming construction. Be sure and sign up for the alerts to receive up-to-the-minute information to ease your commute. In addition, access to traffic cameras along I-35E are available.
Economic Development
Increasing jobs here in Denton County has been a top priority of mine since taking office nine years ago. We are pleased that the improvements to our road system have not only improved mobility for our traveling public but have also welcomed the creation of new businesses and jobs to Denton County. Without a superior roadway system, businesses look elsewhere. Our office works to attract businesses wishing to relocate to Denton County. Many times these are out of state businesses looking to expand or relocate to North Texas. One such relocation is Farmers Brothers Coffee relocation to Northlake. We worked with the corporate and municipal leadership on a competitive incentive package to attract them to our county. This relocation means several hundred new jobs ranging from product manufacturing, distribution, to sales and marketing.
Other commercial projects underway are the new Buc-ees on the southwest corner of Hwy 114 and 35W, and the Tanger Outlets soon to break ground on 350,000 sq. ft. of retail on the same corner. Our efforts on the roadways to the sites have enabled projects like these to become a reality.
There are many other exciting projects we have been working on that are soon to be announced!
Technology Services
Although the Technology Services department is primarily an internal service provider, it does serve the public directly through Geographic Information Services (GIS) and through our Denton County website.
GIS launched its new series of web map applications earlier this year. These new web maps are meant to supplement the Landmark site and to create more specific thematic maps. Examples include flood photos, estimated Lewisville Lake Flood Levels, and a historic bridges story map.
These new maps can be found on the Denton County GIS Map Gallery page.
The Denton County website was also upgraded this year. Commissioners Court meeting videos have been available on the web site since 1998. With the new upgrade, however, the video (both live and recorded) is now supported on more web browsers and mobile devices (such as iPhone/iPad and Android devices). Commissioners Court meeting agendas, minutes, and videos can be found on the following link: http://apps.dentoncounty.com/website/Meeting-Agendas-Minutes-and-Videos.htm.
Budget
The budget process begins in February and does not conclude until September. Each department submits budget requests to the budget office, who then reviews and prepares a recommended budget that is submitted to the Commissioners Court for consideration in mid-July. Initial budget requests submitted by the departments were reduced by approximately $11.4 million in this recommended budget. Budget workshops are held with Commissioners Court to review the budget and hear departmental appeals, as needed.
On September 1, 2015, following a public hearing on the proposed budget, the Denton County Commissioners Court approved a budget of $254,890,520, with a tax rate of $.2620, which is approximately one cent less than the previous year's tax rate of $0.2722.
Two additional public hearings were held in August on the proposed tax rate. New property added to the tax roll for the first time in 2015 provided the county with an additional $7 million that was used to fund a major portion of the budget increase, along with additional revenue sources. Increased revenue was used to fund voter approved bonds and tax notes recently issued in order to pay principal and interest payments, as well as other various mandatory operating expense increases.
Purchasing
In November 2015 our Purchasing Department hosted the Denton County Employee Forum. The purpose of this event was to offer positive communication to county employees by providing an avenue to heightened awareness of services available through various departments and by offering the opportunity to meet some of the county's contract suppliers in a fun and entertaining environment.
Beth Fleming, Director of Purchasing, received NIGP's Distinguished Service Award for 2015. The award honors procurement officials who have distinguished themselves for their contributions to public procurement. We are very proud of her and appreciate the way she continues to manage the department in an innovative yet fiscally responsible way.
The Purchasing Department also won the 20th consecutive Achievement of Excellence in Procurement Award. The award is earned by organizations that demonstrate excellence in standardized criteria, which are designed to measure innovation, professionalism, productivity, e-procurement, and leadership attributes of the procurement organization.
To give you an idea of the significance, Denton County Purchasing is one of 44 government agencies in Texas to win the award, one of 47 county agencies in the United States to win the award, and one of only six government agencies to win award for all 20 years since its inception!
In December the Denton County Purchasing Department launched a new eProcurement system, changing the online procurement system to eBid DentonCounty, powered by onWave Technologies.
The web-based system provides:
Electronic Supplier Registration and Management
Automatic Notification of Bid Opportunities
Download of Solicitation Documents
Ability to Complete and Submit Bids Online
Review Bid Tabulation and Awarded Bid Information
Facilities
Our Facilities Department manages all the Denton County buildings and grounds. This year they reestablished the lawn at the Historical Park in Denton and made tremendous strides in the landscaping at all of the county buildings.
They are currently in the process of upgrading the HVAC Control Systems. One of the main benefits of this will be the ability to control the county utilities by using HVAC control systems and upgraded ballasts and bulbs to become more energy efficient.
Denton County was a wonderful place to live and work in 2015 and we know it will only improve in 2016!
If you have any questions or comments, please let me hear from you. My email is [email protected] and my office number is 940-349-2801.
May this be a Happy and Prosperous New Year!