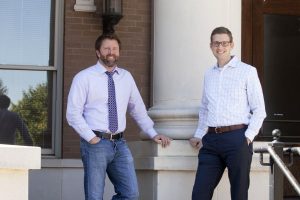 Flower Mound's Parker Square opened its many doors in 1999 with great fanfare and community celebrations. There were Halloween costume contests, tree-lighting ceremonies and band concerts in the lighted gazebo. A good time was had by all.
Parker Square was developed in three phases. It was zoned for 220,000 square-feet of office space, 125,000 square-feet of retail– of which 30,000-square-feet would be dedicated to restaurants.
Then, the recession of 2008 came to town; to every town. Parker Square was not an exception, nor were planned developments The River Walk or Canyon Falls. By July 2010, all three developments were in bankruptcy.
In addition, town events moved away from Parker Square when Heritage Park opened in 2012. Banks put the Parker Square bankrupt buildings up for auction. Community activities ceased because individual banks owned the building, so there was no single coordinator with whom the town could work.
When the economy began to recover, so did sections of Parker Square.
The most recent revitalization involves five buildings—300, 400, 600, 800 and 900. They were bought from the banks by an initial investment group, which merely held them for a time. In May 2015, they were bought by Parker Assets 1 LLC, led by Highland Village resident Curtis Shore. In the following six months, the occupancy rate has jumped from 44- to 75-percent.
Shore worked for the original developer of Parker Square for 11 years, signing numerous tenants. He said that his new company is substantially investing in infrastructure, landscape improvements and tackling deferred maintenance.
"This speaks to our commitment to this project," said Shore.
"There's been a lot of work done in a very short amount of time," said Phyllis Garcia, leasing agent for the real estate brokerage. "There's been a big business commitment to give tenants the quality [facilities] they deserve. The infrastructure was first and now the trees and other outside maintenance work is being done."
Recent tenants include: ABC Pediatrics, Back N Time Barber Shop, Creative Art Studio, the relocation of Scott Young Photography, and Henry Investment Group, which occupies the entire top floor of the 900 building.
The town has also become a tenant through the soon-to-open Flower Mound Innovation Center to fill the first floor of the 600 building. Like the other tenants in the five Parker Assets 1-owned buildings, the entrepreneurial center— under the management of Day One Consulting—will have a membership in the investment.
It will provide a space for local entrepreneurs to connect and find synergies as well as have access to mentors, programs, resources, and investors, according to Jason Adams, Managing Partner at Day One Consulting, a Texas corporation specializing in helping cities build economic development through local entrepreneurship.
Mayor Tom Hayden has said that the three-year lease for the center will lead to new businesses, which will grow and lease their own spaces in Parker Square or elsewhere around town.
The new occupants join tenants who had have already found success in Parker Square.
The 32,000-square-foot North Central Texas College (NCTC) extension campus is housed in Building 12. Its approximately 2,000 students attend classes in Workforce & Technical Education, General Education, Continuing Education, Developmental Education, Community Education, Student Development and university transfer credit coursework.
Founders Classical Academy, an elementary school, is located at 500 Parker Square. The parent company, Responsive Ed, previously operated a charter high school at the same location. It also owns 700 Parker Square, an office building where curriculum and software development teams are housed, as well as the office of the Flower Mound Chamber of Commerce.
The education, business and medical tenants have turned the development's previous perception as a retail shopping site, into a rebirth as a business location.
"Of course, all kinds of retail businesses are needed and restaurants, especially a breakfast and lunch one for the students and all the people who have their business in Parker Square," said Garcia. "We hope to fill it [Parker Square] with quality tenants and that will benefit the whole town."