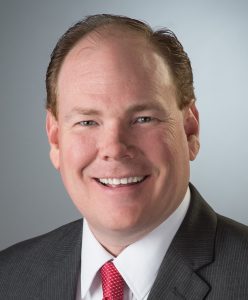 It's hard to believe the holiday season is here and in full swing. We are so blessed here in North Texas but let's always remember those less fortunate. There are many organizations in our area that serve those in need, and this is a great time to get connected to one or more of them. You will brighten the holidays for someone else and your holiday will be a little bit brighter for it!
As always there is a great deal of activity in Precinct 4, and I'm happy to share just a few of these with you in this column each month.
Chisholm Trail Route
In the Commissioners Court meeting on November 17, court members approved a resolution honoring Alan Schiegg and Lloyd Webb who served on the Denton County Trail Marking Committee and spent the past year and a half gathering material and data concerning the route of the Chisholm Trail through Denton County.
In 2009, Congress directed the Secretary of the Interior to evaluate the Chisholm Trail and the Great Western Trails to determine if they meet requirements to be included under the national Trails System Act. A National Historic Trail (NHT) is an extended trail that follows as closely as possible the original routes of travel associated with important historic events. The National Park Service held numerous public meetings in communities along the proposed routes in 2010 and then began a four-year research project.
In support of the National Park Service efforts to designate both the Chisholm Trail and the Great Western Trail as National Cattle Drive Trails, a Denton County Trail Marking Committee was formed in April of 2014. The mission of the Chisholm Trail Marking Committee was to research, identify, and document as conclusively as possible any portion of the Chisholm Trail that passed through Denton County. Their research showed the trail entering Denton County in the far southwest corner of the county, near the location of Elizabethtown and on through Bolivar.
Some 10 million cattle moved north from Texas to the central plains states on these trails. After the Civil War, Texas was cash-poor but cattle-rich, and there was no easy or cheap way to bring longhorns from Texas to markets in the Midwestern and eastern states. But trader Jesse Chisholm had pioneered a route that spanned much of that gap, and a visionary cattle buyer named Joseph G. McCoy transformed the region's postwar economy in 1867 when he built stockyards in Abilene, Kansas, and coaxed Texas drovers to head north. By 1870 a new market had emerged along the so-called Chisholm Trail.
The designation of the Chisholm and Great Western Trails as part of the National Trails System could have significant economic impact along the route and help spur preservation efforts. Alan Schiegg and Lloyd Webb received sincere and grateful appreciation in court that day for their dedication to bring recognition to the heritage of cattle trails in Denton County.
Alliance Opportunity Center
I recently had the privilege of being a part of the grand opening of the new location of a wonderful resource for those looking for work in the North Texas area – the Alliance Opportunity Center,
A nonprofit organization, the Alliance Opportunity Center was established in 1998 as a satellite workforce center through the collaboration of five local organizations, including Hillwood, developer of AllianceTexas; Tarrant County College; Fort Worth Chamber of Commerce; Tarrant County Workforce Solutions and Texas Workforce Commission.
The Alliance Opportunity Center serves as a satellite workforce center for companies located within the AllianceTexas development, matching strong job candidates with current job openings at AllianceTexas-based companies.
Employment services are complimentary to AllianceTexas-based companies and include the following: Matching job applicants with AllianceTexas employers' workforce needs; Hosting an annual AllianceTexas Hiring Fair; Maintaining a current job applicant database; Advertising AllianceTexas job listings statewide; Providing applicant screening for qualified referrals to employers; Delivering resumes of selected candidates to employers; Conducting company-specific job fairs on-site or at the Alliance Opportunity Center; Providing applicant interviewing facilities; Conducting job analysis for better interviewing; Providing outplacement services.
The efforts of placing qualified job candidates and enhancing job skills from the Alliance Opportunity Center have been very successful. As a result, the center has earned prestigious workforce awards, including the State of Texas Business Results Award and the National Workforce Development Award for Excellence.
For more information about the Alliance Opportunity Center, check out their web site at www.alliancetexas.com/OverviewMaps/JobsTraining/AllianceOpportunityCenter.aspx.
United Way in Denton County
As we have wrapped up the 2015 United Way of Denton County campaign, we want to recognize the efforts of our county employees who gave above and beyond this year through a workplace campaign to help those in need in their communities.
The majority of United Way of Denton County's support comes from workplace campaigns. A business-to-business model that has a long legacy of impactful results over the agency's 60-year history, workplace campaigns enable employees to give easily through payroll deduction, donating as little or as much as they want from each paycheck.
United Way of Denton County also offers DINE UNITED cards for $20 that provides discounts in various City of Denton restaurants. These cards are a simple way to give back to your community while at the same time satisfying your appetite. DINE UNITED cardholders who present the card at a participating restaurant while dining receive a special treat or discount. Check out the list of participating restaurants here: www.unitedwaydenton.org/DineUnited
The Denton County Juvenile Probation Department kicked off the county's campaign with a Pacesetter campaign in August that raised $5,800 in payroll deductions and one time donations. The Health Department held a luncheon and raised additional funds, including $246 in cash. At the time of this printing, 77 county employees and elected officials have pledged and given cash totaling more than $12,000. In addition to the money raised from those who purchased the Dine United discount cards, the grand total had reached $13,060 raised this year at the time of this printing.
Veterans Memorial
In another recent court meeting, Denton County was presented with the Fallen Soldiers Memorial, created by Vietnam veteran Monty Slough to honor the Denton County heroes who made the ultimate sacrifice. After years of caring for the "traveling" memorial and setting it up in numerous veteran's event around the county, Slough, who put his heart and soul into its creation, decided it was time to turn the Fallen Soldiers Memorial over to the county's care.
Slough originally created the monument in 2007 to show the names, faces and stories of the service members from the county who died in Operation Desert Shield and Desert Storm, Operation Enduring Freedom, and Operation Iraqi Freedom. There are 23 men honored on the memorial, all who died in combat or as a result of effects of combat. Each has a plaque on the wall with a picture and details about their service.
The Vietnam veteran says he's happy this monument, truly a labor of love, was finally home, and he's glad that it can now stand for everyone to remember the county's heroes. The memorial is displayed on the third floor of the Denton County Courthouse on the Square, but after the first of the year will be moved throughout the year to be displayed in other county buildings. Please stop by the courthouse anytime and see this moving tribute.
35Express Update
The closure at the intersection of the southbound frontage road at Highland Village Road is expected to begin in the spring of 2016 and will last approximately eight months. While crews work to rebuild Highland Village Road, motorists will use the newly created park access road to access Highland Village Road. Work on the new park road is expected to begin in early 2016.
Traffic is expected to be placed onto the new portion of Garden Ridge Boulevard bridge this month. After traffic has been shifted, the northern portion of the Garden Ridge Boulevard bridge will be demolished, with overnight mainlane closures to accommodate this work.
Beam placement over the water for the new southbound I-35 E bridge over Lewisville Lake is underway.  Construction on the new park access road is expected to begin early 2016.
North and southbound traffic has been placed on the bridge over FM 407 as the remaining portion of the FM 407 bridge over I-35E was demolished. The northbound frontage road will be shifted onto the old northbound mainlanes, and crews will begin removing the final pieces of the bridge. Work is now focused on the FM 407 intersection and the northbound mainlane bridges.
Planting and clean-up work is ongoing at Copperas Branch Park East. AGL expects to turn the park over to the City of Lewisville by the end of the year.
Check out the project website at www.35express.org for more detailed information and detour routes, as well as regular updates on additional lane and road closures and upcoming construction. Be sure and sign up for the alerts to receive up-to-the-minute information to ease your commute. In addition, access to traffic cameras along I-35E is available.
If you have any questions or comments, please let me hear from you. My email is [email protected] and my office number is 940-349-2801.