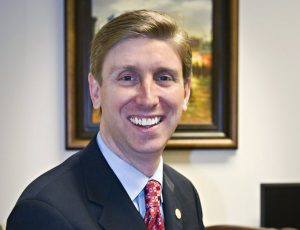 Being a lawmaker in Texas, one always has to be looking to the future.   Legislators plan a budget for the next two years each session, carefully evaluating policies and voting for the ones that will improve our state for the years ahead.  It might be argued that one of the responsibilities of being a lawmaker or anyone who is tasked with planning for tomorrow is to be consistently able to be looking ahead.
Yet as much as we must be prepared in our lives to handle the next day, month and year, it is largely by the wisdom and experience of our past that we know where we are headed.   Perhaps it is this very reminder that the recent discovery in Flower Mound struck me so profoundly.   As many of you know, a log cabin built in 1860 was found within the walls of a home in Flower Mound.  As land owner and developer, Curtis Grant, prepared for an inspection before demolition of the house that to many just seemed like an ordinary older home situated within a growing suburban sprawl, something incredible appeared – perfectly intact logs stacked in their original form.   Instead of seeing this as a hindrance to progress, the discovery was found to be a valuable treasure to our past.
Over the past few months, Mr. Grant, investor Ray Robbins, the Town of Flower Mound, and many other concerned citizens and area officials have spent their time uncovering the history of this home, the land, and the impact of preserving what is to believed to be one of the oldest remaining structures of its kind in North Texas.   Discussions emerged on why it is significant that this cabin remains on the original site and how a 155-year-old historic artifact rightfully becomes the heart of an area that is consumed by new developments and modern architecture.   More and more, we have learned how important it is for people not only to understand the rich history of early settler struggles and the Indian tribes that once populated the Long Prairie geography but also to have the ability to see it up close and witness how we eventually became today's Flower Mound.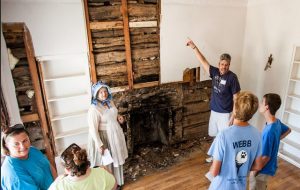 If the attendance of over 2,500 people at the first open house this past August is any indication of the curiosity that the cabin has created, then I believe this preservation project is one clearly worth becoming involved in not only as Denton County residents but for anyone dedicated to supporting keeping history alive.   We can teach our children from books, find an occasional historic photo posted at a modern building around town, but we will likely never have an opportunity to present this intimate discovery for people to better understand and witness our original roots.   Far too many old buildings have been destroyed, removed or lost to environmental elements, so I hope we can together see the value of not letting this one go.
I personally applaud the efforts of Mr. Grant, Mr. Robbins, the Town of Flower Mound, and many others for recently agreeing on a final deal that will maintain the integrity of the site in a fiscally sensible way.   Yet, this is just the beginning of a long journey.  It will be costly and there will be plenty of support needed to complete the visionary goal of a historic park, appropriately named Liberty Park that will bring us educational and historic significance.
If you haven't already done so, please start the process of learning more through Internet sites such as The Flower Mound Foundation or the Facebook page Long Prairie Homestead Save the Cabin.   Then make a commitment to remain involved in some capacity to see this project completed.   Together, let's find ways to secure the resources needed to protect this important piece of history and seeing it preserved not only to honor past generations but to enlighten future ones as well.
As always it is an honor to serve you in the Texas House of Representatives, and I welcome your feedback on this and any other critical state issues.  If you would like to share a thought with me, please feel free to contact me at my Capitol office at 512.463.0688 or by e-mail at [email protected]