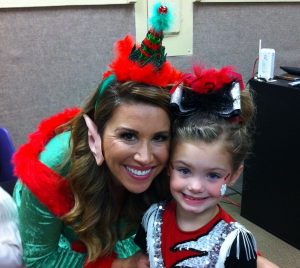 Keep Argyle Beautiful's 2nd Annual Argyle Christmas Festival and Tree Lighting is set for this Saturday, Dec. 5, from 3 to 6:30 p.m. at Argyle Town Hall.
There will be crafts for kids, along with face painting, a balloon artist, Elf on the Shelf scavenger hunt, ornament decorating, a coloring station, pictures with Santa, scavenger bingo and a group picture taken in a photo booth with Christmas props.
A hayride from designated parking areas to Town Hall will start the fun for the day.
Strolling carolers and entertainers will provide a musical backdrop for the festivities.
Food vendors include: Cachette Bistro cookies and bread; Fuzzy's selling nachos; Tommy Sanderson selling hotdogs; Miss Piggy selling funnel cakes, gumbo and crawfish pie; Giovanni's selling pizza; and the Argyle Lions Club selling sodas, water, coffee and hot chocolate.
Twenty craft vendors will be selling a variety of items that include: wood and iron work; homemade blankets; pillows; hats; jewelry; scarves; shawls; string art; greeting cards; casserole carriers; and, hair bows. A local children's author will be selling and autographing her books.
The Festival of Trees gives people the opportunity to bid and also buy tickets for a raffle on decorated Christmas trees and wreaths in a silent auction. All the proceeds will go to Ranch Hand Rescue this year.
Canned or boxed food items for the Argyle Food Bank and unwrapped toys for the children at Cook's Children Hospital will also be collected.
The poster contest winner will light the official Argyle Christmas Tree with Santa.
Visit Keep Argyle Beautiful Website: www.keepargylebeautiful.com or on Facebook.