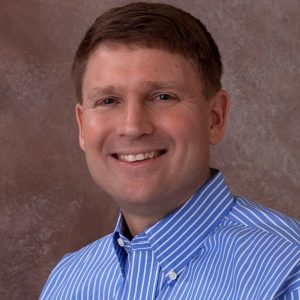 Greetings from Bartonville,
I am so proud to be able to call Bartonville my home.  We have our beautiful open spaces and picturesque views and a generous supportive community.  Recently, tragedy struck one of our residents as a fire destroyed their home.  Our community rallied a quick response, and was able to aid the homeowners during their time of need.  Donations of clothing, blankets, toys, gift cards and cash flooded town hall.  While this fire claimed memories that can't be replaced, what a good feeling to be embraced so whole-heartedly by your neighbors.  I would like to personally thank each and every one of you for your tremendous outpouring of support for this family.
With Christmas fast approaching, now is the time of the year to open our hearts to help the children of our community that are in need.  Giving to others is the true spirit of the season.
The Bartonville Police Department is gearing up for its 4th annual Blue Santa Program.  The "Blue Santa" giving tree is located inside Bartonville Town Hall with wish tags for each child through December 15th.  You may stop by anytime during business hours (8 a.m. – 4:30 p.m.) to pick up a gift tag for a child.  Additional suggested items:  Warm blankets, gloves, hats, and grocery cards.  Monetary donations and grocery store gift cards are now being accepted, and may be taken to the Bartonville Police Department/Town Hall.  For more details please call 817-693-5280.
Once again, this drive could not be a great success without the generous support of our caring community.  We look forward to receiving your contributions that will assist the Blue Santa's goal in making this a successful and joyful Holiday for the Bartonville families in need this Holiday Season.
Our local Lions club (Greater FM 407 Lions Club) held its charter kickoff event on Friday, November 13th at the Briarwood Retreat Center in Copper Canyon.  This special event hosted over 180 guests and raised approximately $10,000 towards the charity efforts of the club.  Special thanks to the sponsors, Copper Canyon Mayor Sue Tejml, Denton County Sheriff Will Travis and Denton County Emergency Services District #1, Chief Mac Hohenberger.
Lastly, the West Jeter Road Reconstruction Project is coming to an end.  The overlay has been completed with only a few minor details remaining before the project is complete.  Thank you for your patience during construction and we hope you enjoy the new road.  I would like to take the opportunity to thank Denton County Commissioner Andy Eads for his help in making this project a success.
Winter is quickly coming, be mindful of your neighbors and your pets.  I wish all of you a Merry Christmas and many blessings for 2016!
Have a blessed Holiday!