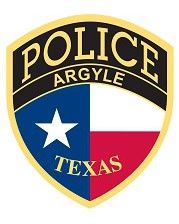 Police officers in Argyle now possess another important tool to protect people in town and potentially save lives. The Argyle Police Department has equipped its entire fleet of six patrol cars with automated external defibrillator devices (AEDs).
"Our mission is the protection of the public", said Argyle Police Chief Tom Tackett. "The AED is one more item police can use to provide peace of mind that we take our responsibility very seriously."
AEDs deliver an electric charge to the heart of a victim of sudden cardiac arrest to restore the normal rhythm of the heart. Sudden cardiac arrest is the disruption of the heart's function, causing a lack of blood flow to vital organs and the body.
According to the American Red Cross, sudden cardiac arrest is one of the leading causes of unexpected deaths and affects more than 350,000 people in the United States annually.
Time is of the essence during a cardiac event. The survival rate can drop by 10 percent for every minute that passes without treatment, according to the American Red Cross. Studies show four out of 10 victims survive if someone gives CPR or uses an AED before emergency medical crews arrive.
While his department has not yet encountered an incident requiring an AED, Tackett said his officers are ready if needed.
"Our officers will be some of the first people to respond. They'll be able to provide initial assessment and take action while the paramedics and fire trucks are on their way.
"We all just competed training with the Argyle Fire District and are aware of their protocols and will be ready and able to assist," added Tackett.
The Argyle Crime Control and Prevention District provided funding for the six AED's.