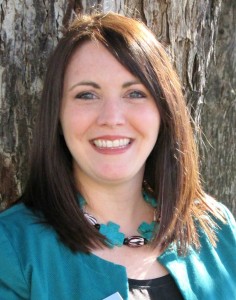 By Courtney Davis, County Extension Agent, Family & Consumer Sciences
The holiday season is upon us, as are the abundant leftovers from our holiday meals. Having lots of turkey, cranberry sauce, or vegetables left doesn't mean you have to eat turkey for a week or leave the sauce and vegetables to grow fuzzy in the back of your refrigerator. Properly store your leftovers until you are ready to turn them into something special.
Cranberry sauce can easily be warmed up and served as an ice cream topping. You can also mix it with low fat cream cheese to make an eye-opening spread for bagels, muffins or toast. If neither of these uses sounds great, why not melt it in a saucepan over low heat with a little butter and use it as a glaze for chicken?
Mashed potatoes can be used to thicken soups and stews as well as dried beans or peas. You might try potato pancakes by adding 1 egg and 2 tablespoons of flour to 2 cups of mashed potatoes. Make patties and fry in small amount of oil in heavy skillet.
Leftover turkey can be cut into chunks and mixed with leftover gravy and vegetables. Pour the turkey mixture into a pie plate; top with leftover mashed potatoes or stuffing and heat for a new style Shepherd's Pie. You can also create easy pot pies by mixing gravy, cubed turkey and leftover vegetables in a casserole dish and topping with refrigerator biscuits, pie crust or unbaked crescent rolls. Bake at 350̊ until the dough is cooked and golden brown.
My favorite use for leftover turkey is this delicious White Chicken Chili. The original recipe uses chicken breasts but I have found that this is a great way to use some of our leftover Thanksgiving bird. I prefer to prepare this dish in my slow cooker but it can be prepared easily on the stove top.
White Chicken Chili
5-6 boneless, skinless chicken breasts
2 cloves garlic, minced
1 cup white onion, chopped
2 1/2—3 1/2 cups chicken broth
4 (4.5 ounce) can chopped green chilies
2 teaspoons cumin
1 teaspoon oregano
2 (11 ounce) cans shoe peg corn
3 (15 ounce) cans navy beans
3 tablespoons lime juice
Spray skillet with cooking spray. Sauté chicken until done. When cooled, shred chicken or cut into 1 inch cubes. Remove chicken from skillet. Sauté onions and garlic in skillet sprayed with cooking spray. Cook until onions are tender. Combine all ingredients, except lime juice, in a pot and cook until heated through. Stir in lime juice when ready to serve. Top with sour cream, grated cheese or cilantro. This makes 8-10 servings comprised of 209 calories; 2g fat, 25mg cholesterol; 533mg sodium; 31g carbohydrate; 6g fiber; 19g protein.
Courtney Davis is the new Denton County Extension Agent for Family and Consumer Sciences.  She can be reached at 940-349-2882 or [email protected].  A come and go welcome reception will be held in room 115 at the Joseph A. Carroll Courts Building from 4:00 – 6:00 p.m. on Monday, November 30.  All are welcome to attend.