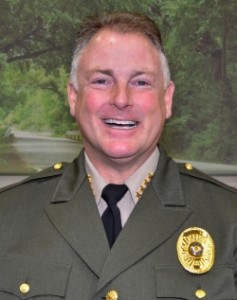 I know we're all sure that we've taught our kids to never talk to strangers, even on the internet; never get in a stranger's car; never agree to meet someone you've met on the internet, but do you know how many apps there are that you need to watch out for on your kids' phones?
Listed below, courtesy of www.familytechzone.com are some of the apps that cause the most problems for youth today.  While this list is far from all inclusive, it will help you know they types of apps that are out there, and how they can be abused, so you will recognize others of their type.
Poof or HideApp: These allow your kids to hide the apps on their phone they don't want others (aka, parents) to see. If you see one of these on their device, you know they've got applications on their phone that you wouldn't approve of.
Snapchat: This app offers teens the ability to send and receive messages, photos, or videos that disappear without a trace after a few seconds. This allows them to send and receive content they wouldn't want anyone else to see, or have a permanent record of. The bad news is that there are very easy ways to capture those images and store them or redistribute them anyway.
Whisper: It allows you to anonymously post your secrets, comment on other's secrets, and chat with other users in your area. In the Seattle area, Whisper was used to lure a 12 year old girl to a motel room where the 21 year old man she was chatting with assaulted her.
fm: This site is very popular with the kids.  Browsing through its content you may think you were transported back to the cafeteria or locker room in high school.  There is no monitoring of ANY content on the site, and as such it's rife with expletives and sexualized content.  There are also no privacy controls and there is the ability to be completely anonymous, which can definitely lead to trouble as kids feel they can get away with just about anything.
YikYak: This one gives the nearest 500 people the ability to chat each other in a chatroom like atmosphere. Imagine the damage this can do with cyber bullying at school.  It's also dangerous if your child starts talking to a stranger.  This would guarantee the stranger would be someone who is close by, who could easily arrange a meeting or a visit!
Kik: This app allows free texting, bypassing your carrier permissions, with the bonus of not being logged on the phone text history. So if you thought that removing texting from their phone line would keep that stuff from happening, you're totally wrong
Vine: As it turns out, this app gives kids easy access to porn. Yes, porn is against the user agreement, but people are still doing it, and it can show up in your child's feed. They can also search for it themselves and find plenty of available videos.
Tinder: This allows you to post pics of yourself and view photos of other users. You can flag the photo of someone you find attractive and if they also flag you, then you are allowed to contact each other.
Once you know the apps that kids can use to hide their activities, it is also vital that you know who your kids are talking to.  How many have seen the videos that have come out lately showing just how often our kids do exactly the things that we would swear they would never do.
The videos linked below are a perfect example of parents who have had many discussions with their children about never agreeing to a face to face meeting with someone you met online, and how terrifying it is when they do just that.
Teenagers often think "it can't happen to me," until it does.  You are their first line of defense, and possibly sharing these videos with them if you haven't already can help them understand some of the dangers.
These videos are dramatic, but they definitely get the point across.
https://www.youtube.com/watch?v=6jMhMVEjEQg  (girl edition)
https://www.youtube.com/watch?v=c4sHoDW8QU4 (boy edition)