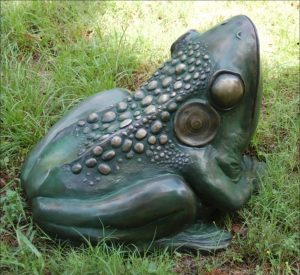 On November 7 & 8, the 26 artists of the Cross Timbers Artist Guild will open their studios for the 14th Annual Artist Studio Tour.
The Guild is composed of artists who live and work in the neighborhoods of Flower Mound, Highland Village, Double Oak, Copper Canyon, Argyle, Bartonville and Lewisville.  There will be an opening reception Friday, November 7, at 7 p.m. at Premier Gallery, 1681 Justin Road, Flower Mound.
The purpose of the Studio Tour is to introduce the public to artists and to provide an opportunity to explore places where they create and the artistic processes they employ.  In addition to seeing how and where art is created, the tour also increases the awareness that art thrives in these neighborhoods, far from the art districts in the urban areas.
Since its origin with six artists in 2002, the tour has grown to 26 artists. Some of the mediums are, steel, glass, water color, clay, oils, pencil, wood, and photography.
For more information about the tour, the artists, and a map of the artists locations, go to www.crosstimbersarts.com.