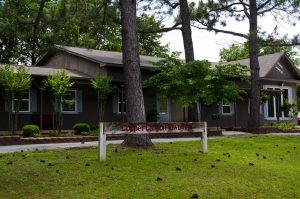 A Crime Control Prevention District, funded by an additional one cent sales tax, could provide Copper Canyon with a third dedicated deputy sheriff if voters approve the measure this November.
Copper Canyon currently contracts with the Denton County Sheriff's Office for two dedicated deputies to patrol the 4.5 square mile town.
The third deputy will allow law enforcement coverage every day of the week and more coverage in the evenings and on weekends, according to Copper Canyon Mayor Sue Tejml.
Proposition #1 reads: "The creation of the Town of Copper Canyon Crime Control and Prevention District dedicated to crime reduction programs and the adoption of a proposed local sales and use tax at a rate of one percent."
At the August 10th town council meeting, council members voted to place the proposed tax on the ballot after discussing concerns with police response times.
Council members also noted the increased development on Copper Canyon's boundaries– especially in Lantana to the west– and the fact that there will be more development within the town.
If approved, the new sales tax would generate an estimated $108,000 per year. The cost of a sheriff's deputy and patrol vehicle is approximately $92,000 per year.
Sales taxes from Copper Canyon's home businesses are usually paid primarily by non–town residents, according to Tejml.
"Our goal is to have an immediate quick response by a deputy dedicated to Copper Canyon for any resident's 911 call for law enforcement help," said Tejml.
Early voting ends this Friday. Residents can cast their vote early this week at one the following locations:
Double Oak Town Hall:                 320 Waketon
Argyle Town Hall:                         308 Denton St.
Flower Mound Police & Courts:    4150 Kirkpatrick
Lewisville Municipal Annex:        1197 W. Main Street
Election Day is Tuesday, Nov. 3,  from 7 a.m. to 7 p.m.