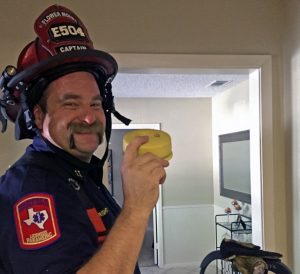 Daylight Saving Time ends at 2 a.m. this Sunday, Nov. 1, when you turn your clocks back an hour before you go to bed on Saturday night.
Get ready for earlier daylight in the morning and late afternoon darkness. Sunrise on Nov. 1 will occur at 6:45 a.m. and sunset will be at 5:36 p.m.
When changing your clocks, be sure to also change the batteries in all of your smoke and carbon monoxide detectors, local fire officials said.
While doing that, be sure to also clean out any dust from the smoke detector, as this is one of the leading contributors to false alarms.
Credit for Daylight Saving Time belongs to Benjamin Franklin, who first suggested the idea in 1784, according to The Old Farmer's Almanac.
The United States first officially adopted the light-extending system in 1918, when Congress passed the Standard Time Act, which established our time zones. Since then, Daylight Saving Time has been used on and off, with different start and end dates.