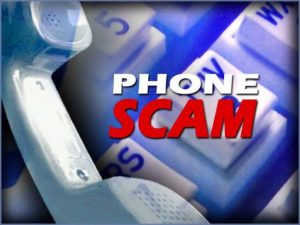 Be careful when you answer the phone. The Flower Mound Police Department is warning residents about a scam involving overdue fines from the Denton County Sheriff's Office.
Police have taken several reports of a suspect calling individuals identifying himself as a Sheriff's Office employee and claiming the victim has outstanding fines for red light camera violations and/or failing to appear for a court date.
The suspect is trying to scam residents into purchasing prepaid debit cards and asking for the card pack number to pay the fines.
No law enforcement agency, other governmental agency or reputable business will solicit funds this way, police said.
FMPD encourages residents to report suspicious calls by calling the non-emergency phone number at 972-539-0525.