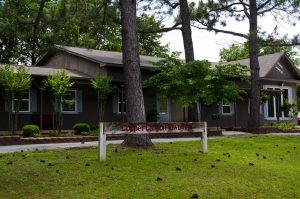 Copper Canyon residents can dispose of a plethora of household items at the annual Town Clean-Up Day on Saturday from 8 a.m. to 11:30 a.m. at Copper Canyon Town Hall, 400 Woodland Drive. Proof of residency is required.
Here is the list of items that will be accepted:
Household hazardous waste: Aerosols, flammables, toxic liquids, toxic solids, corrosives acidic, corrosive basic, oxidizers, batteries, cylinders-propane, paints, used oils, yard fertilizers, residential-use pesticides.
Electronics: Televisions, computers, monitors, laptops, handled computers, keyboards & mice, scanners/printers/copiers, fax machines, telephones, microwave ovens, VCR's, CD players, stereos, audio/video cables, florescent straight tubes and CFL's.
Appliances: Water heaters, washers/dryers, small metal scrap.
Bulky items: Brush, furniture, etc.
Tires: Limit 4 tires per household.
Refrigerators and freezers are no longer accepted due to their Freon content. Also not accepted are medications, ammunition, unexploded fireworks, and explosives of any kind.
There will also be on-site document shredding at the event.
Town officials ask that residents do not leave any items at town hall after 11:30 a.m. on Saturday.
"If you dump a sofa, washing machine, toilet, fencing material, etc. at town hall after 11:30 a.m., you create a real disposal problem for our town," said Copper Canyon Mayor Sue Tejml. "Please, kindly observe the time parameters for disposal of items."