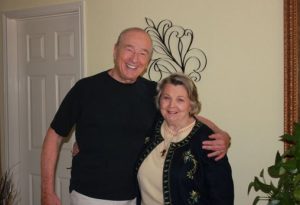 If you've been around Flower Mound and its environs for any length of time, and you've been even moderately involved in the community, I'm certain that you know Carol Kohankie.
The 34-year-resident of FM has been active in every conceivable area of civic and educational advancement. Whether it be her support of municipal projects that help beautify the town, her work with the Friends of the Flower Mound Library, or her fundraising activities for people in need, Ms. Kohankie has never been shy when it comes to reaching out a helping hand to others.
Carol is one of those people that every community needs more of; people who are genuinely interested in the health, environment and prosperity of their town and its residents.
Community icons that have voluntarily served this town in many capacities, Carol and her husband Bob, a professor of Operations Management at University of Texas at Dallas (UTD) have been married for 48 years. In addition, Bob Kohankie has been a volunteer firefighter in Flower Mound and Lewisville for decades.
Carol came over for an interview to inform area residents about an event celebrating the 30 year anniversary of the FM library. It's called the Bookmark Contest, and it's open to all elementary school aged students residing in Denton County. The kindergarten through fifth-grade students will be able to test their creative art talents on a sheet of paper that can be picked up at the library.
The future Van Goghs can simply fill out the form on the paper, then, create a design within the dotted lines at the right. A design for each grade will be chosen to be made into official limited edition bookmarks for the library's 30th anniversary.
Entries must be received at the library by October 2. Winning designs will be announced during the library's art party on October 16. All entrants must have a current, and in good standing, individual or family library card to the Flower Mound Public Library. If they aren't currently a library member, they can enroll for free any time before they submit their entry.
This contest is important for several reasons, not the least of which is to get more children interested in attending the library and taking advantage of the numerous educational tools available to them. Please watch the video for more info from Ms. Kohankie on this exciting contest, which will challenge the imagination of our youngest students and inspire them to view the library as an important component in their future studies program.