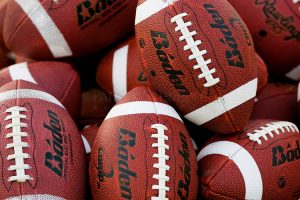 Here are the final scores from Friday night's action:
Marcus keeps the Axe for the ninth consecutive season with a 40-26 win over Lewisville.
Guyer over Wichita Falls Rider, 44-27.
Argyle falls to Celina, 46-36.
Liberty shuts out Melissa, 21-0.
Flower Mound Jags fall to Plano East, 36-24.
Don't forget to follow us on Twitter at @ctgdentoncounty for game updates.
Also, if you took photos of your student athletes, fans or football flair, you can Tweet them to us or post them on our Facebook page.